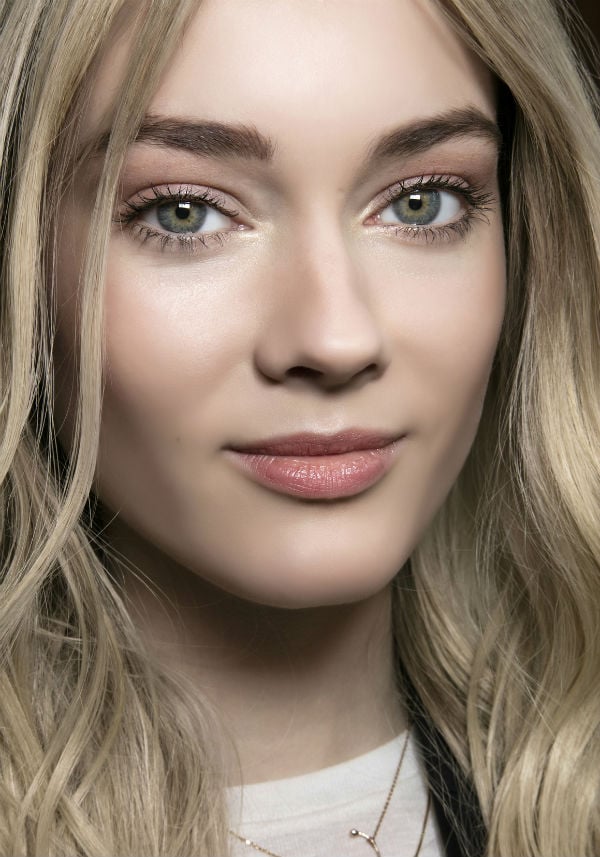 For too many of us, our struggle with acne didn't disappear along with our adolescence. Although the hormone balance (or lack thereof) might have exacerbated the problem, for most of us, whiteheads, blackheads, and pimples are a recurring problem well into adulthood.
Acne is a skin condition that most commonly affects the face, forehead, chest, back, and shoulders and causes all of the above skin issues and then some. It's the direct result of your hair follicles becoming clogged with oil and dead skin cells – and that process doesn't discriminate based on the number of times you've gone around the sun.
Nobody wants to deal with a breakout – especially the kind that seem to crop up when they're least welcome. But more than the occasional bad picture, more severe acne can cause uneven skin tone and scarring. For some people, acne can cause emotional distress and impact self-confidence.
Night creams for acne can help get your breakouts under control. While you sleep, your skin goes into recovery mode. This is when your skin does its best work in terms of repairing and healing itself.
Meaning that, by treating your skin with nutrient-dense and hydrating creams over the course of the night, you give your complexion the best chance at improving. And by choosing from the best night creams for acne prone skin, you maximize your
BEST NIGHT CREAMS FOR ACNE-PRONE SKIN
Drunk Elephant TLC Framboos Glycolic Night Serum ($90)
A lightweight serum packing the power of a 12% AHA/BHA concentration that refines and resurfaces your skin to correct redness, uneven tone, and past damage. That same complex of glycolic, lactic, tartaric, citric and salicylic acids works to lift away dead skin cells from the surface of the skin and clean built-up oil and dirt from deep within your pores to prevent future breakouts.
---
Paulas Choice Resist Anti-Aging Moisturizer $31
Battling acne at the same time as the visible signs of aging is more than possible with this ultra-hydrating and skin-repairing moisturizer. Effective on dry, oily, aging, or acne-prone skin, this multi-tasking formula targets uneven skin tone and enlarged pores with vitamin C, dehydration with niacinamide, as well as fine lines and wrinkles with repairing and preventative antioxidants.
When you struggle with a bit more acne than you do with fine lines, double up on your Paula's Choice extremely popular BHA Exfoliant ($29) and add this to the mix. This 2% BHA cleans deep into your pores to remove the excess oil and dirt that causes breakouts. Plus it's a leave on product – and the more time this exfoliator has on your skin, the better a job of brightening it's going to do.
---
SkinMedica Retinol Complex 0.5  $78
This 0.5% retinol complex should be used after toning but before moisturizing – adding an extra step to your skincare routine that corrects the past damage caused by breakouts but also reduces the visible signs of aging. It's no secret that retinol is an anti-aging go-to that diminishes fine lines and coarse wrinkles. But this complex that's been specially formulated to suit all skin types is also effective for repairing skin tone and texture that's become dull, uneven, or scarred.
---
Boscia Clear Skin Moisturizer $63
So many of us that struggle with acne also struggle with sensitive, dry, or easily irritated skin. But this moisturizer is soothing and lightweight enough for use on even the most sensitive skin. The exclusive clear complexion technology combines the purifying power of willow bark extract to reduce inflammation and redness with the antioxidant protecting properties of jojoba leaf for calmer, clearer, moisturized skin.
---
Algenist Regenerative Anti-Aging Lotion $35
When we're talking the best night cream for acne-prone skin, oil-free formulas are an essential part of the list – and this anti-aging cream is no exception. Uniquely formulated with watermelon extract to restore pH balance to the skin surface as well as vitamin C for both protection and brightening, using this lotion on the regular will create a calmer, softer, and smoother complexion.
---
Jan Marini Skin Research Bioglycolic Bioclear Lotion $75
When your formula contains a formidable complex of glycolic, salicylic and azelaic acid, you don't need much to accomplish dramatic improvements in your complexion. Made to be applied sparingly in the evening and morning and created specifically for sensitive and acne-prone skin, this skin polisher contains the best acne-fighting acidic ingredients. Bonus: those same acidic ingredients are incredibly effective against wrinkles, too.
---
Cerave Facial Moisturizing Lotion PM $37
Cerave's line of dermatologist-recommended skin clearing products are as close as you can get to a prescription product without needing a script. They've worked closely with skincare professionals to develop the perfect PM lotion for your face and neck. This hydrator uses the best acne-fighting ingredients out there, including: niacinamide, ceramide, hyaluronic acid, and even cholesterol.
---
Philosophy Help Me Advanced Retinol Age-fighting Night Treatment $35
An award-winning night cream that employs a time-release delivery system to ensure your skin gets exactly what it needs, as it needs it. A retinol night cream that's so strong it should be introduced to your skincare regime slowly and over time, it's well worth the wait. You can expect a reduction in the size of your pores, fewer breakouts, more even skin tone, and even a positive impact on fine lines and wrinkles.
WHAT CAUSES ACNE?
While acne is the result of a clogged hair follicle, the way in which those follicles become clogged may vary. Specifically, the 3 biggest causes of acne are:
Excess production of sebum (oil)
Excess of acne-causing bacteria
Excess hormone activity (specifically, androgens)
That is to say that treating acne means treating these underlying causes. You can do that by using the best night creams for acne prone skin; aka, those formulated specifically for your skin type and packed with ingredients your skin will love.
INGREDIENTS TO LOOK FOR
Some ingredients to look out for in the best night creams for acne prone skin include:
Tea tree oil: a natural antibacterial
witch hazel: a gentle astringent
BHA/AHA like salicylic and lactic acids: exfoliants and pore cleaners
Retinol: a cell communicating agent that helps bring balance to your complexion in many ways
You'll also want to consider finding a night cream that delivers sufficient hydration. Though it seems counterintuitive to add moisture to oily skin, acne-prone skin is actually inherently dry. To combat this, find a lightweight formula in the form of a serum of water-based cream. You'll also want to look for ultra-moisturizing ingredients such as hyaluronic acid (which retains moisture without weighing down your skin) and niacinamide (which protects your skin's natural moisture barrier).
INGREDIENTS TO AVOID
The best night creams for acne prone skin are one's that don't use irritating, allergenic, or comedogenic ingredients. Particularly, you should avoid night creams with alcohol, which has a tendency to strip your natural oils and dehydrate your skin. But other ingredients to keep in mind are lanolin (which is highly comedogenic), shea butter (which is used to bring moisture but can actually clog pores and leave an oily, greasy film behind), and synthetic fragrances (which irritates the skin and strips moisture).
FINAL THOUGHTS

The best night creams for acne-prone skin are those that restore hydration, deeply exfoliate, and clear and cleanse your pores. Look for night creams with purifying and clarifying ingredients like AHAs, BHAs, retinol, and even willow bark extract – and avoid anything with oil or alcohol.