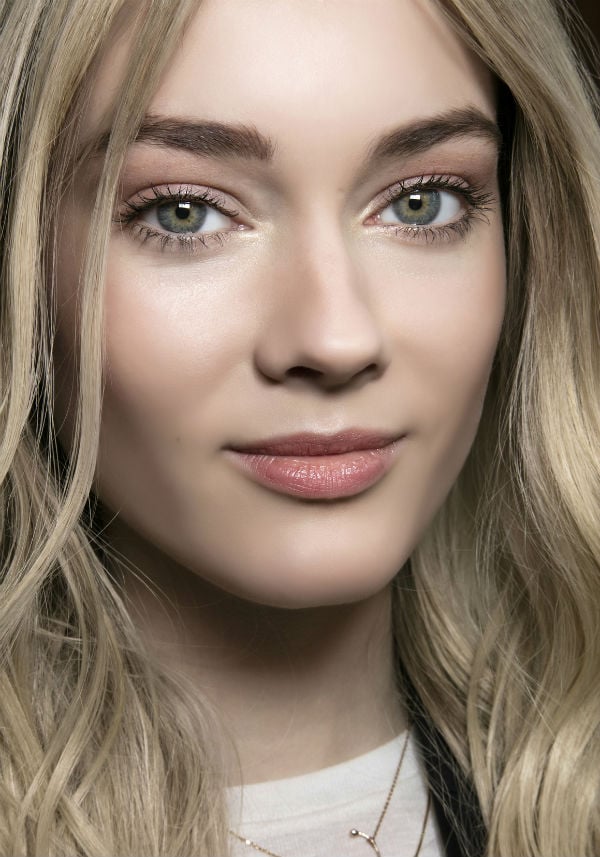 For too many of us, our struggle with acne didn't disappear along with our adolescence. Although the hormone balance (or lack thereof) might have exacerbated the problem, for most of us, whiteheads, blackheads, and pimples are a recurring problem well into adulthood.
Acne is a skin condition that most commonly affects the face, forehead, chest, back, and shoulders and causes all of the above skin issues and then some. It's the direct result of your hair follicles becoming clogged with oil and dead skin cells – and that process doesn't discriminate based on the number of times you've gone around the sun.
Nobody wants to deal with a breakout – especially the kind that seem to crop up when they're least welcome. But more than the occasional bad picture, more severe acne can cause uneven skin tone and scarring. For some people, acne can cause emotional distress and impact self-confidence.
Night creams for acne can help get your breakouts under control. While you sleep, your skin goes into recovery mode. This is when your skin does its best work in terms of repairing and healing itself.
Meaning that, by treating your skin with nutrient-dense and hydrating creams over the course of the night, you give your complexion the best chance at improving. And by choosing from the best night creams for acne prone skin, you maximize your
BEST NIGHT CREAMS FOR ACNE-PRONE SKIN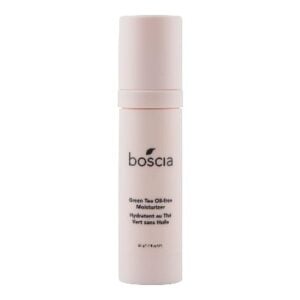 Boscia Green Tea Tea Oil-Free Moisturizer $38
So many of us that struggle with acne also struggle with sensitive, dry, or easily irritated skin but Boscia's extremely popular oil-free moisturizer is lightweight enough for use on even the most sensitive skin. The vegan and cruelty-free formula has Green Tea to help reduce pore-plugging sebum, probiotics to soothe inflammation as well as Amur Cork Tree Bark Extract – known for its strong antibacterial properties. The fragrance-free moisturizer also includes plant-based antioxidants to help heal the skin including clarifying rosemary as well as balancing Burdock.
---
100% Pure Multi-Vitamin + Antioxidants Potent PM Serum $60
This fan-favorite natural serum (a 4.6/5 rating out of 1000 reviews) specifically made to be used at night includes a powerful combination of skin-beneficial ingredients that not only fight the signs of aging like fine lines, combat acne, and breakouts but works to rejuvenate. Formulated to include clinically effective levels of vitamins such as 10% Niaciminide (works to tone, firm, and even out the complexion), 1% Retinol (to diminish fine lines and wrinkles and boosts regeneration processes), 10% Vitamin C (brightens and targets dark spots) and 10% Vitamin E (helps to restore and heal the skin). Other key ingredients in the nourishing serum include plant-based oils like nutrient-rich seabuckthorn oil, super-powered Coenzyme Q10 (known for its ability to boost collagen production), and hydrating plant-based squalene.
---
Jan Marini Skin Research Bioglycolic Bioclear Lotion $75
Jan Marini's highly rated formula contains a formidable complex of glycolic, salicylic and azelaic acid, you don't need much to accomplish dramatic improvements in your complexion. Made to be applied sparingly in the evening and morning and created specifically for sensitive and acne-prone skin, this skin perfector contains the best acne-fighting acidic ingredients. Bonus: those same ingredients are incredibly effective for fine lines and leave skin brightened, too.
---
Marie Veronique Intensive Repair Serum $90
Whether you have chronic acne or sporadic breakouts, this serum was formulated to safely decongest, refine and strengthen the skin. Key ingredients include Willow Bark that helps dissolve clogged pores, Lactic Acid to increase cell-turnover (rejuvenate skin), acne fight fighting Vitamin B3, and sebum regulating Vitamin B5.  These ingredients work together to supply the skin with missing micronutrients and support the integrity of the skin's microbiome, which is extremely delicate in those who suffer from breakouts. Use it nightly if you're treating more severe forms of acne or as a 1-2x treatment if you only have the occasional breakout.
---
Graydon Phyto-Clear Cream $46
This nutrient-rich gel cream, which works well especially for oily, combination, and blemish-prone skin harnesses the power of two plant-based botanical retinols to improve everything from elasticity and fine lines to brightness and blemishes. Because they're plant-based, they're extremely safe and gentle, too. But not all the glory should go to the retinols in this formula. There's a host of amazing ingredients we want to mention, including moisturizing squalene, purifying neem oil, and antioxidant-rich broccoli-seed oil.  Other key ingredients to keep an eye out for include free-radical fighting Chlorella (a form of green algae) and clarifying plant extracts from the likes of parsley, sage, and thyme.
---
Tata Harper Clarifying Lotion $120
This natural gel facial moisturizer is formulated with Tata Harper's Salicylic Acid Blend: a blend of white willow bark and meadowsweet, both natural BHAs that deliver natural but powerful exfoliation. As that proprietary blend deep cleanses pores, saw palmetto balances sebum production and Tazman Pepper Berry calms inflamed and red skin. All in all, many of the ingredients in this concentrated formula will help target blemishes but notably, super seeds, probiotics, and plant extracts will soothe and comfort your skin as it's being transformed.
---
Drunk Elephant TLC Framboos Glycolic Night Serum $90
A lightweight serum packing the power of a 12% AHA/BHA concentration that refines and resurfaces your skin to correct redness, uneven tone, and past damage. That same complex of glycolic, lactic, tartaric, citric and salicylic acids works to lift away dead skin cells from the surface of the skin and clean built-up oil and dirt from deep within your pores to help prevent future breakouts as well as leave skin looking radient.
---
SkinMedica Retinol Complex 0.5  $78
This 0.5% retinol treatment should be used after toning but before moisturizing – adding an extra step to your skincare routine that corrects the past damage caused by breakouts but also reduces the visible signs of aging. It's no secret that retinol is an anti-aging go-to that diminishes fine lines and coarse wrinkles. But this complex also works to exfoliate oil, dead skin, dirt, and other impurities. Beneath the surface, the formula helps to regenerate the skin and boost cell turnover in a bid to speed up healing.
---
Paulas Choice Resist Anti-Aging Moisturizer $31
Battling acne at the same time as the visible signs of aging is more than possible with this ultra-hydrating and skin-repairing moisturizer. Effective on dry, oily, aging, or acne-prone skin, this multi-tasking formula targets uneven skin tone and enlarged pores with vitamin C, dehydration with niacinamide, as well as fine lines and wrinkles with repairing and preventative antioxidants.
When you struggle with a bit more acne than you do with fine lines, double up on your Paula's Choice extremely popular BHA Exfoliant ($29) and add this to the mix. This 2% BHA cleans deep into your pores to remove the excess oil and dirt that causes breakouts. Plus it's a leave-on product – and the more time this exfoliator has on your skin, the better a job of brightening it's going to do.
---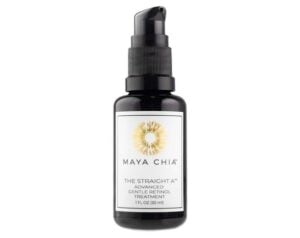 Maya Chia The Straight A $125
As we've already mentioned briefly, retinol is an excellent treatment for both aging and blemish-prone skin. Maya Chia has developed this fan-favorite Gentle Retinol Treatment that works on both. Encapsulated retinol and botanical retinols from bakuchiol and moth bean reduce fine lines and increase collagen production to improve skin suppleness. But these retinols are also a natural exfoliant, which will help with skin cell turnover and clearing clogged pores. To balance out the powerful actives, nourishing botanicals including chia seed and buriti oil as well as balancing probiotics are included in the formula. Amongst the highly rated reviews (4.8/5 overall), fans point out the formula is an excellent choice for both adult acne and sensitive skin prone to breakouts.  Best of all Maya Chia chooses ethically sourced ingredients that are natural and also often organic as well wild-crafted. What's not to love?
WHAT CAUSES ACNE?
While acne is the result of a clogged hair follicle, the way in which those follicles become clogged may vary. Specifically, the 3 biggest causes of acne are:
Excess production of sebum (oil)
Excess of acne-causing bacteria
Excess hormone activity (specifically, androgens)
That is to say that treating acne means treating these underlying causes. You can do that by using the best night creams for acne prone skin; aka, those formulated specifically for your skin type and packed with ingredients your skin will love.
INGREDIENTS TO LOOK FOR
Some ingredients to look out for in the best night creams for acne-prone skin include:
Clarifying plant extracts like tea tree, rosemary, neem, and thyme
BHA/AHA like salicylic, lactic, and glycolic acids: not only help clean clogged pores, exfoliate but also brighten the complexion.
Retinol (and/or plant-based alternatives like bakuchiol) helps bring balance to your skin in a number of ways including boosting regeneration, collagen production, and cell turnover.
You'll also want to consider finding a night cream that delivers sufficient hydration. Though it seems counterintuitive to add moisture to oily skin, acne-prone skin is actually inherently dry. To combat this, find a lightweight formula in the form of a serum of water-based cream. You'll also want to look for ultra-moisturizing ingredients such as hyaluronic acid (which retains moisture without weighing down your skin), moisturizing, squalene, and niacinamide (which protects your skin's natural moisture barrier).
INGREDIENTS TO AVOID
The best night creams for acne-prone skin are one's that don't use irritating, allergenic or comedogenic ingredients. Particularly, you should avoid night creams with alcohol, which has a tendency to strip your natural oils and dehydrate your skin. But other ingredients to keep in mind are ingredients like lanolin (which is highly comedogenic), shea butter (which is used to deeply mo but can actually clog pores and leave an oily, greasy film behind), and synthetic fragrances (which irritates the skin and strips moisture).
FINAL THOUGHTS

The best night creams for acne-prone skin are those that restore hydration, deeply exfoliate, and clear and cleanse your pores. Look for night creams with purifying and clarifying ingredients like AHAs, BHAs, retinol, and even willow bark extract – and avoid anything with oil or alcohol.