What's worse than having no eyebrows to work with? Having eyebrows that are so darn thick and wild they can't be controlled – that's what.
The wiry, thick, or bushy eyebrow struggle is real. That's why we sincerely thank the eyebrow gods for bringing us eyebrow gel, wax, pomades, and serums. The miracle products that let us tame our brows and hold them in place while we go about our day not looking like Sasquatch.
More recently, we've been really digging the clean beauty movement. And we're taking that enthusiasm into the realm of natural and organic eyebrow gel, wax, pomade, et al.
But why?
Because these products tend to be formulated with fillers, thickening agents, and preservatives that cause everything from tumor growth to reproductive toxicity. Whereas their natural and organic alternatives are filled with skin-beneficial ingredients that you can trust.
DIFFERENT TYPES OF ORGANIC EYEBROW PRODUCTS
For every brow need, there's a brow product. Here are some of the different brow products we love.
Wax
Eyebrow wax acts similar to a makeup primer in that it allows other makeup to stick to it. These are a great place to start before applying any other brow product or makeup and they'll provide those items long-lasting wear.
Gel
Gels serve two purposes, depending on how they are or are not tinted. Clear brow gels tame your eyebrows and hold them in place as well as provide volume. A tinted brow serves that purpose plus it can darken light eyebrows, lighten dark eyebrows, and cover up greys.
Pencils
When used to form small, hair-like strokes, an eyebrow pencil is great for filling in gaps in your natural brow. They can be used when you've overplucked or if you have natural thinning. Look for pencils that are powdery and made specifically for working with brows.
Pomades
A pomade is something like a gel, but typically a little bit creamier. They give you a more flexible hold and are usually pigmented.
Powder
Eyebrow powders allow you to fill and build your brows. They can be used lightly to fill in natural gaps or you can build color gradually and really thicken your brows. These are best used in conjunction with wax.
BEST ORGANIC EYEBROW PRODUCTS
When your brows are fuller than our hearts when we watch the Bachelor, you need a little extra help taming and shaping them. But who says that's all your eyebrow gel, wax, or pomade should do?
These are the best natural and organic eyebrow gels, pomades, and waxes deliver more than just control. Each has their own unique benefits that you can read more about below.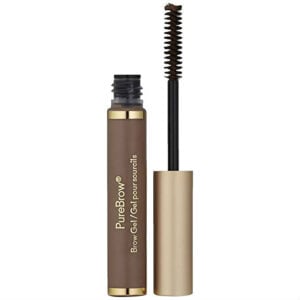 Jane Iredale Purebrow Brow Gel $24
What if you could find something that not only tames your flyaway brows but conditions and protects your eyebrows at the same time? Well, look no further than Jane Iredale's brow gel that's not only a fan favorite but also formulated with a proprietary blend of high-tech sea minerals. Available in 3 different tints in addition to the clear option, it adds color, depth, and highlights but also functions as a full-time mascara.
---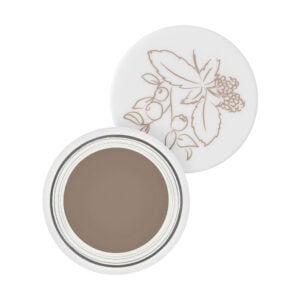 100% Pure Long Last Brows $25
More than just a natural eyebrow gel, this water-resistant and buildable makeup can be used for shaping, contouring, and filling your brows. Best for use on fair and/or light complexions with pink undertones, it comes in 4 shades ranging from blonde to medium brown. It's free of parabens, sulfates, and phthalates and contains antioxidants from black tea leaves and cocoa beans to protect your skin while giving you the hold you need.
Green tea and vitamin E are both powerful antioxidants and anti-aging ingredients. These stand out ingredients can be found in high concentrations in 100% Pure's Fiber Brow Builder ($22). So not only does it add volume and control to unwieldy brows, it also slows down the visible signs of aging and protects your skin from the environmental aggressors its exposed to on the daily.
---
Ilia Beauty Essential Brow $26
Made in 3 shades that magically match with most hair colors, the volumizing component of this natural eyebrow gel is just as essential as it's taming qualities. It offers buildable and flexible hold in a rich and creamy formula that won't dry and flake even after a whole day of wear. Formulated with the soothing combination of aloe and shea butter, it's perfect for skin that's easily irritated.
---
Sappho New Paradigm Brow Pomade $30
If you're the active type, you should be looking for organic and natural eyebrow pomade that's capable of withstanding heat, humidity, sweat, and other water that could potentially ruin your brows. Designed specifically to sculpt your brows into precise lines that won't fade, this natural eyebrow pomade is filled with deep pigments and organic ingredients that deliver nutrients to your hair and skin. Amongst the most beneficial are castor oil, jojoba oil, Argan oil, and even chamomile.
---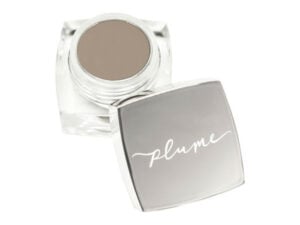 Plume Nourish & Define Brow Pomade $42
A luxurious pomade that promotes brow growth with the use of expertly chosen oils and botanicals such as castor oil, 3 varieties of olive oil, shea, and berry wax. In 5 shades – including the ever-elusive strawberry blonde – Plume has infused this potent design with all the actives from their award-winning Lash and Brow Enhancing Serum. They've made their natural eyebrow pomade just as nourishing for sensitive skin and hair so that, one day, your eyebrows won't need any help.
Alternatively, Plume's Lash & Brow Enhancing Serum ($95) is crafted with 9 all-natural botanical actives that are also sourced responsibly. These botanicals aim to hydrate and strengthen your hair follicle, boost your natural hair-growing abilities, and protect your hair and skin from environmental aggressors using powerful antioxidants.
---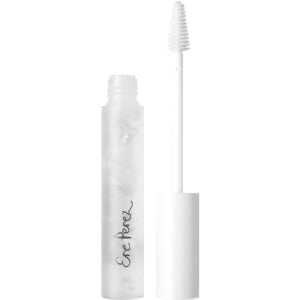 Era Perez Clear Natural Brow Aloe Vera Gel $28
2-in-1 products are among our favorites and that's how this fabulous clear mascara that dual-functions as an eyebrow gel is  on our list of best natural eyebrow products. A vegan product that's free of toxic chemicals as well as alcohol, this subtle mascara/eyebrow gel won't irritate sensitive skin or melt upon contact with water. When you're looking for a more natural look but your brow hairs are hard to control, this is your answer.
---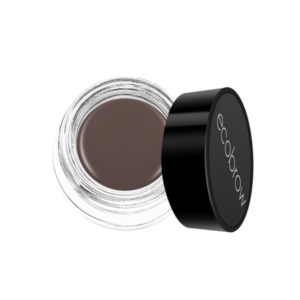 Ecobrow Defining Paraben-Free Eyebrow Wax $26
Among the best natural eyebrow wax, you'll find EcoBrow's extremely popular 6-shade defining wax collection. These lightweight waxes are perfect for adding color as well as composition to your brows. They're smudge-proof, diffusible, buildable, and formulated with revitalizing vitamin E and silica that ensure all-day wear. Go as light or as dark as your desire and have confidence that the 100% natural ingredients are doing your brows good.
---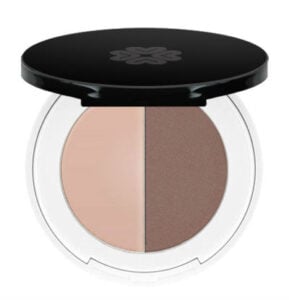 Lily Lolo Eyebrow Duo $15
When all you need is a little grooming power-packed with color, a pressed powder is a fitting alternative to gel, wax, or pomade. This inexpensive but high-performance eyebrow/eyeshadow due can be used to fill in sparse brows or add natural definition to light or dark hair. In its sleek mirrored compact, it's the perfect travel companion that works double duty.
---
Kjaer Weiss Feather Touch Brow $30
Kjaer Weis's high-end light and feathery tinted brow gel is available in four shades that covers most every potential eyebrow color: Blonde for light blonde hair, Warm Blonde for deep and strawberry blondes, Medium Brown for soft brunettes, and Deep Brown for dark brown to black hair. It's formulated to provide all-day wear, which also gives the lavender water, rice flour, coconut oil, and chestnut extract a chance to do their job nourishing your follicles.
---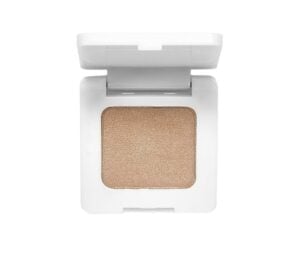 RMS Back2Brow Powder $22
For building and defining your brows, you can't beat a brow powder. We love the RMS Beauty Back2Brow Brow Powder for a few reasons. First, it's super fine and allows for a hint of natural luminosity, so your brows never look over-done. Second, it easily adheres to brow hairs and provides a long-lasting wear. Last but not least, it's formulated with cocoa seed butter for conditioning. Get it in three shades: a soft beige taupe, a muted medium warm brown, and a deep espresso.
Check out our in-depth guide if you're looking for the best organic eyebrow pencils.
FINAL THOUGHTS
Big, beautiful brows are in… but only if they're under control. These natural and organic eyebrow gels, waxes, pomades, and powders give you all the flexible hold you could need in a day without any exposure to toxic ingredients. Instead, they're carefully and expertly crafted with botanicals, nutrients, vitamins, and minerals that your skin is happy to soak up.