You know the silky feeling you get after lathering every inch of your body with your favorite lotion? That feeling that's smoother than a Ryan Gosling meme? Well, unlike Ryan Gosling, that lotion isn't made of boyfriend material. Far less excitingly, it gets that suave finish using some form of silicone.
As one of the most commonly used ingredients in cosmetics and haircare products, silicone can be found in everything from creams and serums to concealers, shampoos, and more. Typically ending in -cone or -siloxan, there are many different names for silicone, including:
Methicone
Phenyl trimethicone
Dimethicone
Cyclomethicone
Dimethiconol
But what makes silicone such an important part of skin and haircare? In particular, why would you want a silicone-based foundation? There's not one answer for that, because silicone accomplishes three important things as a cosmetic ingredient.
SILICONE BENEFITS AND RISKS
First of all, silicone contributes to the length of time your product can be worn. Silicone is often used in leave-on products because it helps them last longer on your face. Second, its smoothening properties make it perfect for correcting texture and tone. For example, dimethicone is often used in primers and foundations to fill in fine lines and create an even complexion. Finally, silicone creates a protective layer over the skin, which helps lock in moisture.
To be sure, cosmetic grade silicone is FDA-approved for use in personal care products and is generally considered a safe ingredient. But, like most ingredients, silicone poses some risks for people who have sensitive skin, are prone to breakouts, or struggle with dryness. It may cause slight irritations, dryness, and allergic reactions.
To minimize the chance of any potential risks, make sure you clean off your cosmetics every evening before going to bed. Removing any residue and allowing your skin to breath overnight is an essential part of any skincare routine, regardless of whether or not you're using one of the best silicone-based foundations… which we'll talk more about below.
BEST SILICONE BASED FOUNDATIONS
A silicone foundation isn't enough – you need the best silicone-based foundation to achieve a flawless complexion. Start your base layer off right with these top 13 picks.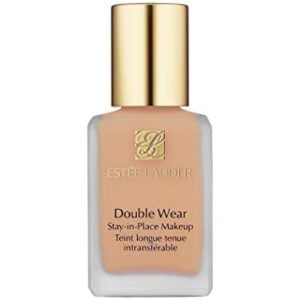 Estee Lauder Double Wear Stay-in-Place Makeup $42
When you need 15 hours of wear from your foundation, choose from any one of Estee Lauder's extremely popular 28 shades of Stay-In-Place makeup.. It'll hold up against fading and smudging regardless of humidity, heat, and even physical activity that causes sweating – all while feeling lightweight and fresh. Plus, it's formulated without fragrances or oils, making it a good candidate for sensitive and breakout-prone skin.
---
IT Cosmetics Your Skin But Better CC Cream $39
This full-coverage foundation didn't win an Allure Reader's Choice award for nothing. The color-correcting foundation does so much more than even skin tone, texture, and complexion: it's also formulated with an SPF 50+ broad spectrum and infused with an advanced antiaging serum. The age-defying serum targets hydration with niacin, elasticity with collagen, and volume with peptides.
---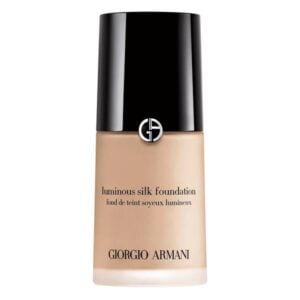 Giorgio Armani Luminous Silk Foundation $64
It's not every day that we need Friday night level makeup. For those days that we allow our skin a bit more room to breathe, there's this medium coverage, lightweight foundation that's available in over 30 shades. Safe for all skin types, this prestige formula is hydrating, long-lasting, and provides a translucent, breathable finish – but the high-impact pigments allow you to customize your level of coverage for all days of the week.
---
Maybelline Fit Me Poreless Liquid Foundation Makeup $9
Formulated for the particularities of oily skin, this foundation will not only cover imperfections, it will refine them. Providing medium coverage in over 40 shades, the Matte + Poreless formula leaves a muted finish that perfectly complements even the shiniest complexions while it works to bring balance to your skin.
But Maybelline wasn't just thinking about people with oily skin when they created these highly personalized foundations. For those struggling with finding the right foundation for their dry skin, they've blended the Dewy + Smooth foundation ($9) in the same 40 shades.
---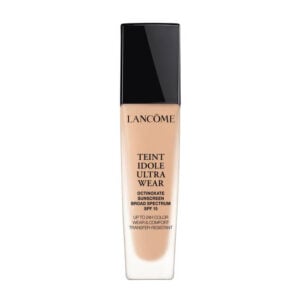 Lancome Teint Idole Ultra Long Wear Foundation $47
Any foundation that stays put longer than we can stay on our feet is doing something right – and Lancome promises 24 hours of wear with their liquid foundation. Completely natural looking with a velvety-matte finish that's not too flat and not too shiny, the fragrance and oil-free formula works well for medium coverage on all skin types. In 45 shades, it's made for all skin tones, too.
---
Dermablend Flawless Creator Multi-Use Liquid Foundation $40
Anything recommended by Oprah is a must-have – anything recommended by Oprah and winning awards from Allure, we'll take three, please! Using 1 drop for light coverage and 4 for full coverage, lather on this high-performance foundation without any fear of the formula because it's oil-free, fragrance-free, paraben-free, hypoallergenic, noncomedogenic, and even vegan.
---
Urban Decay Naked Skin Weightless Ultra Definition Liquid Foundation $40
Containing the powerful wrinkle-fighting peptide Matrixyl 3000 as well as hyper-hydrating sodium hyaluronate, Urban Decay's formula allows you to fight the visible signs of aging while you cover them up. The demi-matte finish combines with light-diffusing properties that make fine lines and other imperfections disappear.
---
Bourjois Fond de Teint Healthy Mix Foundation $18
This airy foundation is not only a fan-favorite but also delivers a healthy dose of nutrients using fruit therapy that enriches skin while providing a significant degree of coverage and correction. Botanicals such as apricots, melon, and apple combine to enhance radiance, hydration, and a healthy glow for an entire day.
---
Guerlain Lingerie De Peau Natural Perfection Foundation $63
Guerlain has developed what they call Bio-Fusion micro-mesh technology: a combination of natural silk and linen fibers that act as a contouring, smoothing, and texture enhancing second skin. Blending seamlessly with your complexion, it sits so lightly that it can't be felt but provides medium coverage in 18 cool, neutral, and warm shades.
---
Revlon ColorStay Foundation Combination & Oily Skin $14
If breakouts hinder you from wearing foundation, Revlon created their ColorStay for combination/oily skin with you in mind. They've packed it full of salicylic acid – a beta hydroxy acid that balances oil production and seamlessly resurfaces your pores. Formulated with an SPF 15, available in over 40 colors, and at a price point that fits most budgets, Revlon offers one of the best silicone-based foundations out there.
But they didn't stop there… if your biggest skin issue is dryness, they've formulated a ColorStay Foundation For Normal to Dry Skin ($14) that contains hyaluronic acid for both plumping and moisturizing.
---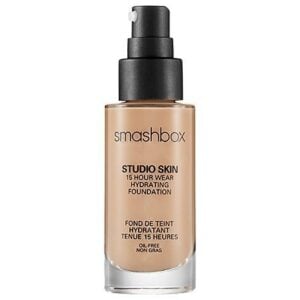 Smashbox Studio Skin 15 Hour Wear Hydrating Foundation $36
When your makeup is in contact with your skin for longer than 15 hours without smudging or fading, it should be doing something while its there. Not only does Smashbox completely fade imperfections using light diffusing technology in 20+ tones, it also hydrates and helps your skin maintain an oil-free, natural-looking glow that never needs touching-up.
---
Laura Mercier Flawless Lumière Radiance-Perfecting Foundation $48
This line of perfecting foundations goes on weightless but finishes in the most radiant of runway looks. Employing flexible polymers that blend perfectly with the surface of your skin, and Vitamin C to brighten your natural complexion, this finely textured foundation reduces imperfections overtime and never looks chalky.
---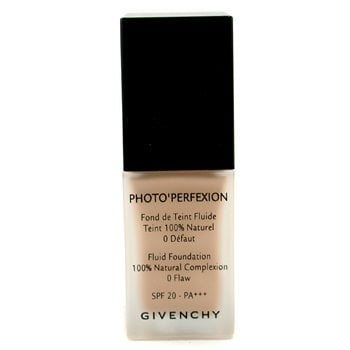 GIvenchy Photo' Perfection Fluid Foundation SPF 20 $52
When it comes to foundations, we tend to recommend quite a few that are formulated for oily skin – because, let's face it, we're all concerned about breakouts. In this luxury line of foundations, Givenchy's Hydro-Magnet complex stabilizes the skin's hydration levels, which is extra important for skin prone to acne. But it also protects your skin from sun damage with a broad-spectrum SPF 20 while providing lightweight but full coverage.
FINAL THOUGHTS
Whether you need your makeup to last as long as your work day or make it through the 100-degree summer wedding you just got invited to, silicone foundations will stay put as long as you need them to. And the best silicone-based foundations will not only provide flawless coverage in a finish that suits your skin type, they'll also contain ingredients that nourish and hydrate your skin. So, for all-day wear that can offer some of the same benefits of some of your favorite serums and lotions, look no farther than these top picks.