There's a proper order to everything: learner's permit before driver's license, dating before marriage, coffee before milk. When we're talking about preparing your skin for makeup, the proper order is a matter of primer before foundation. And while some might think the step is unnecessary, if you've ever noticed your makeup caking or flaking after a few hours of wear, the very thing you're missing is a good primer.
Primers prepare your skin for everything from a full face of makeup to a simple tinted moisturizer. It creates an extra layer between your skin and your makeup that's conducive to all-day wear and smoother, even skin tone (with less shine). There are cream, gel, and powder primers that are formulated specifically for face, lips, eyes, and even lashes.
Coveted for their ability to cover fine lines, pores, and uneven skin tone, many primers are made with silicone-based polymers such as dimethicone. But if you have sensitive or breakout-prone skin, primers formulated with silicone might cause irritation, allergic reactions, or acne flare ups.
In their place, water-based primers offer the same benefits with an oil-free and mattifying effect that won't clog pores or irritate skin. For those of us who need all of the performance of silicone primer in a formula that's lightweight, noncomedogenic, and full of skin beneficial ingredients, we've gathered the top 15 best water-based primers. Read on to learn more about them.
BEST WATER-BASED PRIMER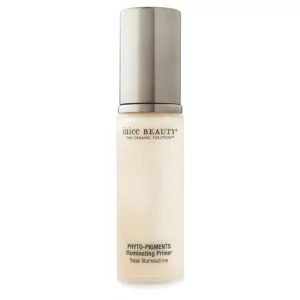 Juice Beauty Phytopigments Illuminating Primer $36
For the clean-beauty consumer, we couldn't forget Juice Beauty's certified organic primer that also happens to be one of the most popular water-based primers on the market. Formulated to work seamlessly with all types of foundations, it contains coconut alkanes for hydrating, organic glycerin to regulate your natural oil production, and vitamins that protect and nourish your skin – all at a price point that's on par with the non-organic alternatives.
---
Smashbox Photo Finish Primer Water $32
We love when a product does more than what we expect from it – like this 3-in-1 primer, setting spray, and moisturizer. Infused with electrolytes that protect your natural moisture barrier, use this spray-on primer before and after your makeup routine for all-day wear with a blast of ultra-hydration and softening.
---
Cover FX  Water Cloud Primer $38
To accommodate all skin types and tones, Cover FX designed their vegan cooling water-based mousse primer to protect skin against pollution and blue light. The clean formula also includes plant extracts like Pot Margold Flower to nourish the skin. For those with sensitive skin, the cruelty-free primer excludes known skin irritants like parabens, fragrance, mineral oil, and talc.
---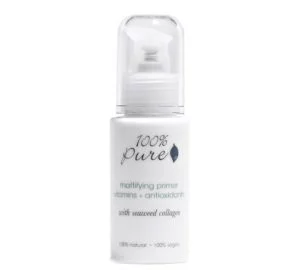 100% Pure Mattifying Primer $49
100% Pure is a vegan, toxin-free, sustainable skincare brand that we can't get enough of. Somewhere between a primer and an anti-aging serum, this fan-favorite formula is no exception. Not only does it do all the essential duties of primer – i.e. controlling excess oil, smoothing the skin surface, and helping makeup last longer – it does so with high quality, natural ingredients like collagen-boosting seaweed and hydrating aloe.  Alternatively, consider 100% pure's very popular Luminous Primer ($39).
---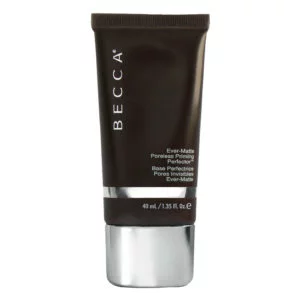 Becca Cosmetics Ever-Matte Poreless Priming Perfector $28.50
If you struggle with oil and shine, you probably suffer from breakouts or cystic acne that enlarges your pores and wreaks havoc on the texture of your skin. This oil-free matte primer can be worn on its own or under makeup to control oil, even the skin surface, and reduce the appearance of pores. Made with all skin sensitivities in mind, it's also formulated without known irritants like alcohol and fragrance.
If your more concerned with fine lines and wrinkles than breakouts, shine, and skin irritations, Becca has created their Backlight Primer ($37). Enriched with vitamin e to minimize fine lines and wrinkles, it also protects your skin from environmental damage.
---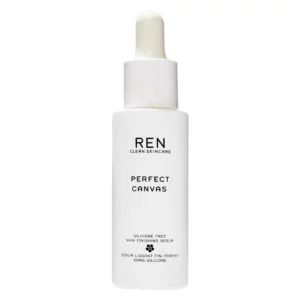 REN Clean Skincare Perfect Canvas Primer $55
REN has harnessed all of the protein and enzyme-boosting properties of probiotics and infused them into this matte and very popular finishing serum made for dry, mature, oily, and combination skin. No longer just for kombucha, probiotics are powerful and unique ingredients that improve the functioning of your skin as well as its appearance by improving cell cohesion and the quality of epidermal growth. But other standout ingredients worth mentioning are the moisturizing hyaluronans, priming agave tequilana extract, as well as bacteria-fighting glucans.
---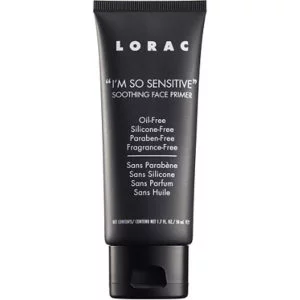 Lorac "I'm So Sensitive" Soothing Face Primer $33
In this weightless and ultra-hydrating primer, Lorac has replaced all the oil, parabens, and fragrances with vitamins, antioxidants, and plant extracts that your skin will thank you for. "I'm so Sensitive" is formulated to soothe and calm skin that's prone to sensitivities, including breakouts and irritations, and its safe for use on all skin types.
---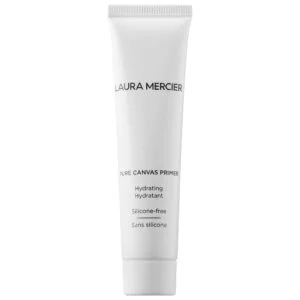 Laura Mercier Pure Canvas Primer – Hydrating $38
If you're looking for a water-based primer that provides intense hydration for your skin then look no further as Laura Mercier has you covered. With an extremely high rating on Sephora (94% at the time of writing), this fan-favorite formula is lightweight but also delivers a multitude of benefits. Standout ingredients include nourishing Olive Extract and Squalene to provides long-term benefits for skin health.
---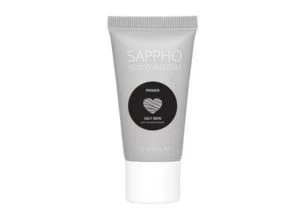 Sappho New Paradigm Primer $26
This organic brand understands that, as the closest makeup to your skin, your primer should be tailored to your skin type. That's why, whether your skin is on the dry or the oily side, Sappho has a primer for you. The dry skin formula delivers hydration where the oily skin formula creates balance – but both are packed with phytonutrients and antioxidants that refresh and nourish your skin while keeping your makeup in place.
---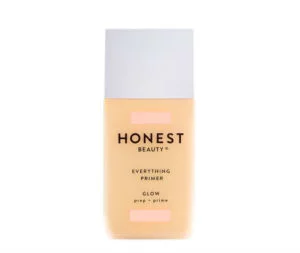 Honest Beauty Everything Primer $21
While so many of the best water-based primers have a matte finish, Honest Beauty intended their Everything Primer to give you a subtle but luminous glow in a sheer golden hue that can be worn on its own or as the base before applying foundation. But not only does it make your skin appear glowy, it's also imbued with ultra-hydrating hyaluronic acid, so your natural moisture adds to that refreshed look.
---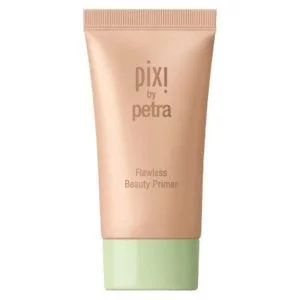 Pixi By Petra Flawless & Poreless Primer $22
If you often find yourself going from day to night without a chance to reapply your makeup, a translucent primer might be your next best friend. You can use them throughout the day to retouch makeup that's gone – or is likely to go – awry. And this water-based formula reduces any risk of those reapplications clogging pores and causing breakouts. In fact, it'll make breakout-prone skin look more flawless than ever.
---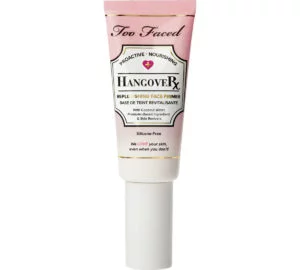 Two Faced Hangover Replenishing Primer $35
Coconut water is the star ingredient of this primer that's equal parts replenishing, tightening, and brightening. With a light and dewy finish that looks not only natural but also healthy, the creamy primer goes on smooth and promises all-day hold for bronzers, foundations, and powders alike.
---
Jouer Anti-aging Moisture Primer $30
Peptides are something we expect in our anti-aging serums… but Jouer says we can have our cake and eat it, too. Which is why they've packed their primer with peptides that target skin elasticity as well and fine lines and wrinkles. And for even more mature-skin benefits, they've added moisturizing Argan oil and shea butter as well as powerful antioxidants like ginseng and gingko biloba extract.
FINAL THOUGHTS
As the barrier between your skin and foundation, your primer has more impact on the health of your skin than any other single form of makeup. That's how, formulated with the right ingredients, the best water-based primers can act both as a high-performance base layer and as a skincare product that targets everything from enlarged pores to fine lines and wrinkles.