Gluten-free has become a relatively common dietary restriction in the last decade. While you've probably come across plenty of gluten-free options at restaurants and in the grocery store, did you know that this restriction has also moved into the skincare and makeup worlds?
Gluten is a protein that's found in barley, rye, wheat, and other grains. People who have celiac disease have a sensitivity to gluten, and it can cause all sorts of digestive issues for them. Given that gluten is a common cosmetic ingredient, people with celiac disease might be concerned as to whether or not they'll have a reaction from gluten in makeup. And even cosmetics that don't contain gluten are often processed in facilities that handle gluten, so the concern extends to all sorts of skincare and cosmetics.
But how well-founded are these concerns? And do people who don't have celiac disease have to be concerned? We're discussing all of that and more in this guide to best gluten-free makeup.
BEST GLUTEN FREE MAKEUP BRANDS

These gluten-free makeup brands avoid using gluten and gluten byproducts. Some don't process gluten in their facilities, so none of their products have been exposed to this protein or any of its derivatives. 
While people with gluten sensitivity can get stoked about that fact, people who don't have a problem with gluten should be equally excited. Many of these brands also offer vegan, cruelty-free, and natural and certified organic formulas, so there's a little something for everyone.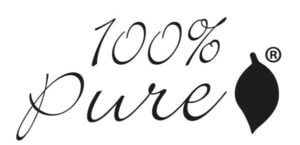 With the exception of the Fruit Pigmented Ultra Lengthening Mascara and the Pro-Vitamin B5 Smoothing Hair Serum, all 100% Pure products are gluten-free. For the gluten sensitive, they offer eyeliners, foundations, lip glosses, lipsticks, primers, eye shadows and palettes, and even other mascaras. There's a few other things on offer from 100% Pure that we think are important to mention, too. All of their ingredients adhere to strict purity standards, so they don't use anything harsh or toxic in their formulas. They're also committed to cruelty-free ingredients and they ensure that nothing is animal-sourced. Last but least, what really makes this brand stand out is the way they pigment their makeup: with fruit, vegetables, tea, and cocoa.
Price Range: 100% Pure's makeup line ranges from $10 for a lip and cheek stain to $55 for an entire eyeshadow palette. They also have a skincare and wellness line that starts at $16 for an eye cream and tops out at $57 for a night cream.
---
Every product developed and sold by HAN is gluten-free. That means there's no worries in terms of lip glosses, eyeshadows, mascaras, concealers, bronzers, or illuminators. And there's no gluten hidden in other ingredients either – even the products that contain vitamin E are derived from sunflower oil. But more than just gluten-free, all HAN makeup and skin care is also talc-free, toxin-free, cruelty-free, and free of nanoparticles. They also use some certified organic ingredients, including argan oil, cocoa powder, cocoa absolute, and shea butter. And, with the exception of their lip gloss and some of their multi-stick shades that contain beeswax, they're also (mostly) vegan.
Han is an affordable line of makeup. Lip gloss is their most affordable product at $15, bronzers, blushes, and pressed eyeshadows sell for $18, and their CC Serum is the most expensive item they carry at $32.
---
Rather than take any chances with adverse reactions, Juice Beauty has ensured that all of their products are 100% gluten free. Even their Hydrating Mist, which contains oats, is made from gluten-free oats. But, like all these gluten free makeup brands, there's a whole lot more to love about Juice Beauty. Firstly, the base of their products is made of more than 30 freshly-squeezed organic botanical juice concentrates, making it full of potent antioxidants, essential vitamins, vital phytonutrients, and powerful hydroxy acids. That already incredible base is then boosted with more organic antioxidants, peptides, vitamins and minerals, as well as oils derived from shea, jojoba, and olive. The result is perfectly balanced makeup and skin care that's also certified cruelty-free. And, as if that wasn't enough, they also partner with non-profits like the Breast Cancer Prevention Partners and EWG/Environmental Working Group to give back to the community and make beauty sustainable.
Price Range: Juice Beauty pricing starts at $15 for their organic lip moisturizer and mask. In the mid-range are $28-$30 finishing powders and diffusing dusts. At the top of the line they offer complexion kits for $100.
---
Kjaer Weis is a luxury makeup brand that offers up all gluten free products, from lip, eye, and cheek makeup to concealers, foundations, and bronzers and even all kinds of skincare. Almost all of their products are Certified Natural or Certified Organic and contain ingredients that work with your skin, never against it. They formulate without parabens, talc, silicones, petrochemicals, emulsifiers, synthetic fragrances and alcohol and they're one of the most committed brands in terms of sustainability. To achieve that, they offer refillable packaging that's also recyclable and recycled and they source their hand-selected ingredients from partners who are equally as committed to protecting and caring for the earth.
Lip glosses and lipsticks by Kjaer Weis range from $22 to $30. On the high end of their price range you'll find foundations for $46 and kits for just a little more than $100.
---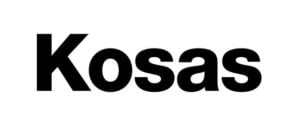 From lips to eyes and face and brows, all Kosas products are gluten free. Gluten isn't the only thing they leave out of their makeup, though. They've banned over 2,700 ingredients from their formulations and adhere to the Sephora and Credo clean standards. You can feel the clean difference in the texture and weight of their makeups, which replace harsh and toxic ingredients with hydrating, soothing, brightening and plumping ingredients your skin will love. They're also leaping bunny certified and have gone so far as to remove eggs, nuts, and soy from their product line. https://credobeauty.com/collections/kosas
Active lip balms from Kosas start at $18 and their color and light palettes as well as their bronzers sell for $34. At the top of their line are makeup kits that are priced at a moderate $64-$75.
---

Gluten is one of many things you won't find in any of Lily Lolo's products. You also won't find parabens, synthetic perfumes, fillers, or dyes. That means anything you purchase from them, including makeup for face, eyes, and lips, is perfectly safe for gluten sensitive and non-gluten sensitive individuals alike. Everything they produce is also BUAV approved and contains antibacterial properties that help improve normal, combination, sensitive, and even oily skin. In fact, their foundation recently won Beauty Editor's #1 Pick from ELLE Magazine and receives rave reviews for its flawless matte finish and ability to cover without clogging pores. This mineral makeup is also 100% cruelty free and Leaping Bunny certified.
Price Range: Pressed eye shadow and blushes sell for as little as $14 and the most expensive products by Lily Lolo, their eye shadow palettes, are a fair $34.
---
With the exception of their True Skin Radiant Priming Serum, which contains a wheat derivative, all Ilia products are gluten-free. Many of their products are even labeled certified Gluten-Free because the facilities in which they're made don't process anything with gluten. Those that don't carry that label are gluten-free in their formula content, making them relatively safe for use as long as you don't have a severe gluten sensitivity. But the safety and efficacy of their ingredients doesn't stop there. Ilia strives to create products that are equal parts makeup and skincare, including active levels of skincare ingredients in almost everything they develop. And they take that safety to the next level by working to protect the environment with sustainable packaging that uses recycled aluminum, glass components, and responsibly sourced paper.
Ilia's Limitless mascara sells for between $18 and $28, and it's one of their best sellers. On the higher end of their makeup line is the True Skin Serum Foundation which sells for $54.
---

The only item in the RMS line that contains wheat starch (and, therefore, gluten) is the volumizing mascara. Other than that, gluten sensitive people and even those with celiac disease can feel confident putting this makeup anywhere on their face. There's also a handful of other reasons to feel confident in RMS. They're GMO-free, soy-free, nanoparticle-free, and they don't test on animals. RMS has gone to great lengths to formulae incredible natural makeup that's free of synthetic and potentially harmful chemicals, up to and including how they process and render the oils they use. That ensures that each and every ingredient maintains its integrity. And many of those ingredients are even certified organic.
RMS sells their mascara for anywhere from $13 to $26. Mid-range items are powders that fall in the low $30 range and the top of the line features their famous "Un" Coverup for $52.
---
All Sappho products are gluten-free. But there's so much more to this brand that we don't even know where to start. First of all, it's a small-batch, woman-led brand from Canada, which we absolutely love. In regard to your health and safety though, they don't use any carcinogenic or endocrine-disrupting chemicals, they use low heavy metal ECOCERT minerals, and all products are EU certified and surpass a safe score of 2 on the EWG SkinDeep database. They even think of the health and safety of our environment by producing their products in a zero carbon footprint facility, ensuring their mica suppliers are members of the Responsible Mica Initiative, and using sustainable packaging like lightweight metal, biodegradable plastic, and recyclable glass. Among the brands we can be sure are doing everything right, Sappho is a leader.
Eyeshadow and blush is ultra-affordable starting at $13 and $16 respectively. Even their amazing primer and CC creams don't break the bank at $36.
---

One of the most important parts of Tower 28's ethos is their commitment to serving sensitive skin. Their products are designed to be safe for people with everything from severe acne to rosacea and eczema. In keeping with that ethos, they've committed themselves to be 100% gluten free. You also won't find any comedogenic or irritating ingredients in their formulas, nor will you find synthetic fragrance, parabens, sulfates, formaldehyde, or talc. You can check out their Never Ever list for the long line of items that never go into their products because there's really too many to name. Tower 28 is also cruelty free and vegan, which is just the start of their commitment to environmental sustainability. They donate 100% of their gross profits to Heal the Bay every Earth Day and are constantly improving their already minimalist packaging to reach 100% carbon neutrality by the end of the 2021. 
Lip Jelly's sell for a mere $14 each while their most expensive product, a cheek and lip set, is equally fairly priced at $26.
---
The entire Westman Atelier line is gluten-free, as well as free from parabens, sulfates, PEGs, phthalates, formaldehyde donors, mineral oil, BHA and BHT, hydroquinone, mercury and mercury compounds, and silicones. This brand is where clean meets courtier. It's curated by Gucci so you know it's performance-based and luxurious, but that doesn't mean sacrificing health and wellbeing. They infuse their makeup with potent actives so it's just as much high-performance makeup as it is nourishing skincare. Another cruelty-free brand that also strives to use sustainable materials to reduce its environmental footprint wherever it can.
A luxury brand, Westman Atelier doesn't sell for cheap, but they're worth every penny. Purchase liquid lip balms for $38 and higher-end items such as Lip Suede and Eye Pods for $85 and $88 respectively.
WHY GO GLUTEN-FREE WITH YOUR MAKEUP?
Gluten-free makeup and skincare don't contain gluten itself nor any gluten byproducts. You won't find any wheat, barley, rye, oats, Avena sativa extract, Secale cereal, Triticum vulgare, Hordeum vulgare on the ingredients lists of these products. They also shouldn't include anything that's derived from wheat, such as vitamin E derived from wheat germ, and shouldn't be produced in a factory that uses gluten in its other products.
But just how important is that for the everyday person? Not very important, in all honesty. If you don't have celiac disease, you probably don't have to be concerned about finding gluten-free brands. People with gluten sensitivity or celiac disease, on the other hand, should take note of what they're putting on their skin. Especially those with severe reactions to gluten.
How much gluten is too much gluten is hard to say. People with gluten sensitivity or celiac disease vary in that sensitivity. How much gluten it takes to cause an issue differs from individual to individual, but those who are extremely sensitive don't need much for a response to occur. That response would be similar to what happens after eating gluten: abdominal pain, bloating, diarrhea, and gas. And some people may even see a response in their skin in the form of dermatitis herpetiformis, which causes an itchy rash and small blisters.
Don't go throwing out all your products that aren't gluten-free just yet. There's an important side note missing from all of the above. That is: these reactions to gluten aren't caused by the absorption of the product by your skin. No, the gluten molecule is too large for the skin to absorb. Instead, what leads to reactions is accidental ingestion of the product. Think of anything that goes on your mouth or around your mucous membranes. If it's accidentally swallowed or gets into the bloodstream, that's where the potential for a reaction lies.
And there's one other thing we think is important to add here. Although people who don't have gluten sensitivities or celiac disease need not worry about finding gluten-free products, there is a good reason you may seek them out. Many brands that go the extra mile to make their skincare gluten-free also go the extra mile in all of their formulations. Meaning that many of these brands who have your health regarding gluten in mind also have your health in mind in terms of using clean ingredients, avoiding animal testing and products, being sustainable, and developing products with certified organic or natural ingredients, too. So, while you might not be gluten-free, the other benefits of using these clean products may convince you to start looking at these brands more closely.
FINAL THOUGHTS
While those who don't have a gluten-sensitivity need not worry about gluten in their products, those who do have reactions from exposure to gluten should avoid makeup that's not gluten-free, (especially makeup that goes around the mucus membranes). With that said, brands that take the time to source gluten-free alternatives also tend to take the time to care for your health and the health of the environment in their formulations and packaging. That's why we think the best gluten free makeup brands deserve a look-see from anybody wishing to go clean in their beauty products.