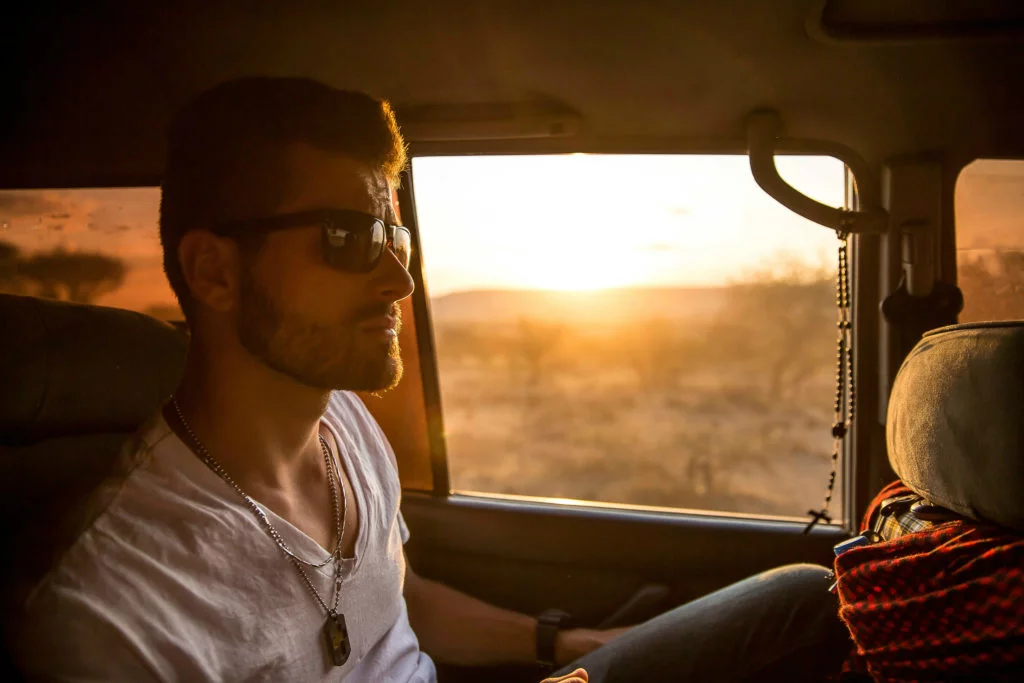 There's no shame in your game: you shop at Walmart. Don't worry. So do 140 million other people – every week. Walmart's quite the hoppin' place for bearded men like yourself.
So what does Walmart have to offer to you, you bearded lad? Beard oil, beard balm, beard butter and beard wax, that's what! Here are the best beard care products you can buy at Walmart.
WHAT IS BEARD OIL? 
Beard oil is sometimes called beard growth oil. You may have seen it and been curious about how something as simple as oil can help your beard grow.
It's actually pretty simple. Beard oil doesn't make your beard hair thicker. Nor does it make it longer. Instead, it protects and nourishes your beard to create the absolute perfect conditions for hair growth.
When you use beard growth oil, you'll notice that your beard is smoother, as there are fewer split ends. It's less frizzy, as beard oils are moisturizing. And, best yet, your beard won't itch. That means you're less prone to getting beardruff.
Learn more about what beard oil does in our in-depth guide.
BEST WALMART BEARD OIL
 Looking for beard oil at Walmart? Sure, you'll have a few options. But the best beard oil available at Walmart is Cremo Beard Oil.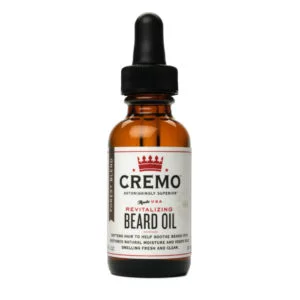 Cremo Unscented Revitalizing Beard Oil ($8.52)
The kids over at Cremo create their products to be paraben free. That means they're less likely to cause cancer. Cremo also doesn't test on animals; the products are cruelty-free. There are no sketchy ingredients in Cremo Beard Oil. They don't add fragrances, synthetics or dyes.
You might think using beard oil would make your skin and beard greasy. Not at all! The formula is lightweight and absorbs into your skin. You'll find you have fewer ingrown hairs, too!
Cremo makes three different blends of beard oil: Forest Blend ($9.80), Tea Tree Mint ($9.80) and Unscented formula ($9.80) (which is the one above).
WHAT IS BEARD BALM? 
Now you're familiar with beard oil. What is beard balm? Put quite simply, beard balm is leave-in conditioner for your face. It works to moisturize and protect your beard throughout the day.
A typical beard balm will have two main components. The first is oil, or a combination of oils. Those will penetrate deep into your hair to moisturize it. Often, there are healthy essential oils infused in the product, too.
The second component is kind of like a sealant. There are a few different products that will do this. For example, beeswax can be used in beard balms. These waxes seal in the moisture from the oils, nourishing your hair and keeping it soft and frizz-free.
BEST WALMART BEARD BALM 
So what's the best beard balm available at Walmart? Clearly, it's Honest Amish! Here's what we love.
Honest Amish Beard Balm ($13)
Honest Amish Beard Balm is the real deal. Now, we're not saying every Amish man uses the product. What we are saying is that Honest Amish has some awesome benefits:
Organic ingredients
Wild-harvested botanicals
Blends of essential oils
Organic fruit and nut butters
The products are all-natural and are respectful to the environment. There's no testing on animals, and even the tins are recyclable.
What's even better is that the products work. Honest Amish Beard Balm is consistently rated 5 out of 5 stars by the men who use it.
Honest Amish carries makes a nice range of products, like the Bayou Blend and even the Unscented.
WHAT IS A BEARD BUTTER? 
A beard butter is kind of a cross between a beard oil and beard balm. It's a moisturizing product you'll leave in your beard. But the consistency will remind you a bit of Crisco.
Beard butter doesn't contain the waxy products that beard balms do. Instead, you'll be protecting your beard with a thicker oil, like coconut oil.
Discover more about the benefits of beard butter in our overview.
BEST WALMART BEARD BUTTER 
You can find a few beard butters at Walmart. Need to find the best for your beard? Try Wild Willies Beard Butter! Men agree, it's the best!
Wild Willies Beard Butter ($17)
So what's so great about Wild Willies Beard Butter? First of all, it's made in the USA. The natural ingredients and essential oils in Wild Willies are also sourced in the United States.
Secondly, and more importantly, you'll love what it does for your beard. Made with lightweight oils, Wild Willies won't leave your beard feeling stiff like waxes might.
Wild Willies offers its beard butters in Original and Cool Mint. Of course, you'll find them at Walmart.
WHAT IS BEARD CREAM? 
Beard cream is like lotion for your beard. The consistency is similar to conditioner or hand lotion, but it's specially designed for your facial hair.
A good beard cream will not only moisturize your beard, but will also condition the skin underneath. You'll find that you have fewer ingrown hairs, less irritation when you shave and that your beard is deliciously soft.
Explore all there is to know about the importance of beard creams in our article.
BEST WALMART BEARD CREAM 
You're going to find beard cream at Walmart. What's the best brand? It's Cremo again!
Cremo Beard & Scruff Cream ($11.90)
The beard cream that gets the best marks is Cremo Beard & Scruff Cream. You can buy it in the Forest Blend or Original, and it's found at an affordable price at Walmart.
The most convincing reviews of Cremo Beard & Scruff Cream were from the men who preferred a five o'clock shadow. They said that they loved how soft their stubble felt – and that their ladies loved it, too!
You can have soft stubble, too. But Cremo Beard & Scruff Cream is also great for full beards. You'll feel less beard itch, your hair will be les unruly, and Cremo Beard & Scruff Cream will leave your hair ready to style.
WHAT IS MUSTACHE & BEARD WAX? 
For a more coiffed look, you may be in the market for beard wax. Moustache and beard wax is exactly what it sounds like. It usually contains a product like beeswax, and is used to style facial hair.
Ever wonder how those guys with the handlebar moustaches get them to stay that way? Now you know! Moustache wax will tame the natural little curls in your beard, allowing you to style your facial hair any way you like.
BEST WALMART MUSTACHE & BEARD WAX 
Believe it or not, Walmart sells beard and mustache wax. What are men saying they like best? The winner is Firehouse Moustache Wax!
Firehouse Moustache Wax $17
Firehouse Moustache Wax comes in three colors: light, dark and Wacky Tacky. The first two are self-explanatory. Wacky Tacky is the darkest of the lot, but the color may slightly vary.
So what's so great about Firehouse Moustache Wax? A few things, actually! First, the products were developed by a Mississippi fireman who's boasted a beautiful 'stache for three decades.
These are small batch products made from natural ingredients, and men say they hold great! Whether you work inside at a desk or outside in the heat of the sun, Firehouse Moustache Wax will keep your mustache in line.
As an added bonus, $.25 from the sale of each tin is donated to charity. The company chooses a different charity each year. You can find details on the company website.
Curious?  Find out more about the difference between mustache oil and wax in our rundown.
FINAL THOUGHTS 
You don't have to pretend to be fancy. Some of the best beard care products on the market are sold at Walmart. Check out Cremo's product line for a few fan favorites. Or opt for the organic blends offered by Honest Amish. For a luxurious moisturizer, Wild Willies is always a good bet.
No matter your skin type, your hair type or your style plans, you can be rockin' an awesome beard for less.