There's no doubt that highlight is king of contouring. But blush is a classic that's never going out of style. It adds the perfect finishing touch to your cheekbones and a little extra pigment that highlight can't achieve on its lonesome. And in the age of everything health and wellbeing, your rouge has gotten an upgrade to talc-free status.
To be sure, there's no decisive ruling on the ingredient and cosmetic-grade talc is considered harmless in the eyes of the ever-watchful FDA. But when you don't want to take any chances, especially when it comes to the c-word, talc-free is a good way to go.
The good news is… there is plenty of talc-free blush that outperforms its potentially toxic counterpart. The better news is… we've gathered a list of the 17 best talc-free blushes for your review.
17 BEST TALC FREE BLUSH
Aether Beauty Crystal Charged Cheek Palette $44
As if wonderful ingredients like organic rosehip oil, Indian Sappanwood Bark, and jojoba oil weren't enough of an infusion to satisfy your skin, Aether Beauty has taken blush into a whole other realm (literally). All three shades in all crystal charged talc-free blush palettes have been infused with rose quartz, which illuminates the skin through light reflection but also recharges your own energy and raises your vibe.
---
Han Skincare Cosmetics 100% Natural Powder Blush $16
If you're budget conscious look no further than Han Skincare Cosmetic's best-selling 100% natural beauty pressed blush available in 5 shades to suit a number of different skin tones. The nourishing talc-free formula contains moisturizing shea butter and is antioxidant-rich with numerous skin-beneficial plant extracts from the likes of green tea, sea kelp, and acai. Other skin-beneficial ingredients include both VItamin C and Vitamin E.
Alternatively, consider Han skin care Cosmetics' fan-favorite Cheek and Lip Tint ($16).
---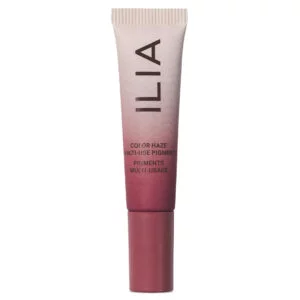 Ilia Beauty Color Haze $32
We rarely make a list of recommendations that don't include a multi-use product… so here's a fan-favorite talc-free blush that also doubles as a lip color, without compromising on either. The whipped formula comes in 5 matte shades, which move from subtle tint to bold and dramatic with just a few extra swipes of the handy metal applicator. And whether you're wearing it on your cheeks or lips, your skin will appreciate the nourishing addition of jojoba and coconut oil.
Another option is Ilia's award-winning best-seller Multi-Stick ($32) that is available in 8 shades and can be used as a blush, eyeshadow, or lipstick.
---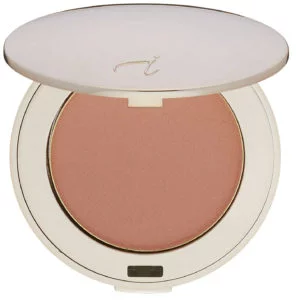 Jane Iredale PurePressed Blush $30
There are plenty of high-performance talc alternatives, and if anybody knows what those are, Jane Iredale does. Experts in mineral makeup, they've formulated all 12 shades of their popular blush with the "Rolls Royce" of minerals – aka boron nitride. This ingredient helps the color glide on smoothly, diffuse perfectly depending on your lighting, and adhere to your cheekbones for all-day wear.
---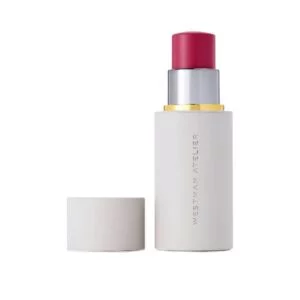 Westman Atelier Baby Cheeks Blush Stick $50
Developed by famed makeup artist Gucci Westman the very popular clean multi-use stick can be used on cheeks and eyes. The 5 hues are buildable and offer a natural flush of color that compliments a variety of skin tones. The creamy vegan formula contains a host of skin-beneficial ingredients like a blend of 3 ayurvedic oils and vitis vita grape extract to fight environmental damage.
---
Sappho New Paradigm Blush $25
Sappo is just as concerned about the environment as they are about your health. Which is why they've opted for refillable, plastic-free compacts and non-GMO ingredients. Instead, they use eco-cert minerals to create 5 satiny shades with incredible staying power. And for added au natural, they've pressed them with certified organic flower and herb essential oils that bring double-duty freshness to your cheekbones.
---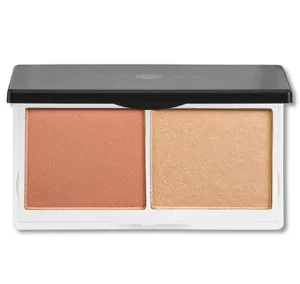 Lily Lolo Cheek Duo $24
You're probably not a professional MUA, but you can look like one with this perfectly paired blush duo. Choose between a natural matte finish or radiant and dewy glow – or combine them for the best of both worlds. Also formulated with jojoba and pomegranate oil, who knew a travel-size compact could pack so much greatness?
If you already know the pink, peach, or earthy shade that looks best on your skin tone, choose from one of Lily Lolo's 7 award-winning easy-wear Pressed Mineral Blushes ($20). They're highly pigmented but naturally sheer, so you can achieve a natural finish or add to something brighter. Choice is the number one word when it comes to Lily Lilo – and that also means choosing between matte and shimmer in every single shade.
---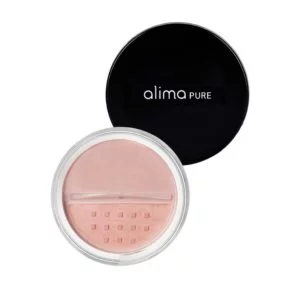 Alima Pure Shimmer Blush $24
There's nothing quite like a loose-powder blush for sitting just right on the surface of your skin. In this 13-shade collection by Alima Pure, their two finishes are available in every shade, so you can choose whether that light powder sits in a subtle shimmer or a natural flush. Like all makeup made by Alima Pure, the blush line is vegan, free of toxic ingredients like fragrance and parabens, and flattering for most skin tones. Alternatively, for a natural look check out the Alima Pure's extremely popular Satin Matte Blush ($24).
---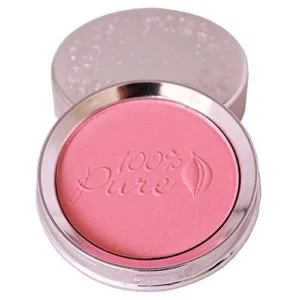 100% Pure Fruit-Pigmented Powder Blush $38
When you won't compromise human health to achieve rich pigmentation, turn to fruit pigments. That's the ethos behind 100% Pure's entire makeup line – and their blush delivers all the pigment you're looking for plus the vitamins contained in the fruits they use. High in antioxidants, this blush protects your skin while it makes it shimmer and shine. Consider 100% Pure's Fruit Lip & Cheek Stain ($27) for a double-duty cream blush and lip tint.
---
Honest Beauty Creme Blush $21
Sometimes, we want to look like we're not wearing any makeup. Other times, we want people to know how long we've spent perfecting our contour. For both of those times, there's Honest Beauty's buildable and blendable blush. This cream blush is everything you want in texture, and it's infused with 7 botanical ingredients. So regardless of the look you opt for, your skin will be naturally nourished and protected.
---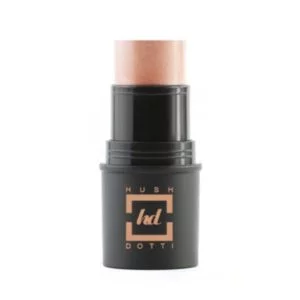 Hush+Dotti Organic Lip & Cheek Tint $29
If you know us, you know we love a 2-in-1. Any list would be incomplete without at least one option that gives you more than one option. So here we have Hush and Dotti's Lip + Cheek Tint – the perfect flush of color for both your cheeks and lips and an excellent travel companion for those last-minute, post-work plans. Use just a hint for a subtler look or build to your hearts desires… the sunflower oil, lavender, and oregano are ingredients your skin doesn't mind you layering.
---
Vapour Blush Powder $32
Vapour Organic's highly-rated Powder Blush is available in 4 shades. It's richly pigmented, blendable, and buildable, which allows you to choose from bold or natural looks depending on the day. And with skin-beneficial ingredients like amino acids and plant-derived squalene, your skin won't just hold that color for the day, it'll also hold nourishment.
---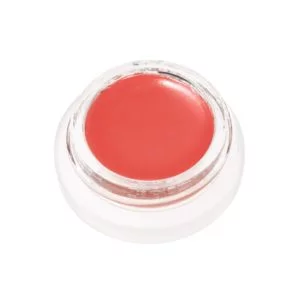 RMS Beauty Lip2Cheek $36
In 10 shades ranging from pinks to earth tones, RMS has somehow perfected an extremely popular formula that's beneficial for both your lips and your cheeks. This cream blush hydrates and protects the skin on your face as well as it does the skin on your lips – all while delivering rich mineral color that can be taken from natural to bold in a pinch. To achieve this miracle in moisturizing pigment, they've formulated with coconut oil, argan oil, rosemary extract, and even more non-GMO fabulousness.
Somewhere between pressed powder and cream is this RMS Pressed Blush ($24) available in Moon Cry (darker red), Lost Angel (light peach), and Crushed Rose (bright pink). In a texture category of their own, these blushes have the lightweight features of a powder with the versatility of cream. The result is long-lasting wear that's completely breathable.
---
Burts Bees Natural Blush $10
Burts Bees has been doing the natural thing for a long time now, so you know they've got the experience needed to create the best of the best, and at an affordable price. Their blush is pigmented with lightweight minerals and made to match fair to tan skin tones. It's also formulated with the likes of bamboo, honey, and vitamin E for added skin benefits beyond giving you a healthy, radiant glow. Available in 3 shades, what you won't find in this compact is parabens, phthalates, or synthetic fragrances.
---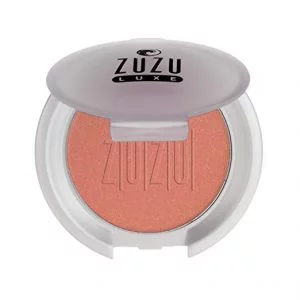 Zuzu Luxe Mineral Blush $22
For those that keep our furry friends in mind in all things they purchase as well as those MUAs that need to have a vegan option in their stash, this vegan formula is also cruelty-free and 100% natural. Find it in five rich shades that create a silky yet natural-looking glow or blend it with your other favorite shades for a bold pop of color.
---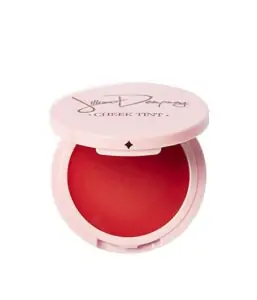 Jillian Dempsey Organic Cheek Tint $28
When all you're looking for is a natural hint of color, these organic cheek tints work just like a lip tint. They provide a healthy-looking flush to the apples of the cheeks while at the same time delivering nutrients from natural and organic plant waxes and the addition of Bamboo Stem Extract. Vegan, and completely mess-proof, and easy to apply, it can also be used on lips and lids for the most au natural look.
---
Tower 28 BeachPlease Luminous Tinted Cheek & Lip Balm $20
Last but definitely not least is Tower 28's extremely popular (and relatively affordable) talc-free cheek and lip creamy balm that comes in 3 shades. The double-tasking luminous dynamo is formulated without any silicone, has a multitude of plant-based ingredients, and works for all skin types even the most sensitive.  Tower 28 also promises that there will be no cakiness and harsh lines when using the balm. Ingredients to be on the lookout for in the formula include moisturizing avocado oil, anti-inflammatory rosemary extract, and Vitamin E.
If you're curious about talc-free blush you might be looking for something more. Check out our rundown on clean natural and the best organic blushes many of which are also talc-free.
WHY GO TALC FREE?
Talc is in too many of our fave products to list. You'll find it in everything from makeup and deodorant to face masks and even feminine hygiene products. The cosmetic industry loves it because it's an inexpensive filler and it checks a lot of boxes on their performance list. In terms of blush, it helps prevent caking and improves its texture to make it more blendable. It's bar-none to other ingredients for holding pigment and gives that opaque look that makes your blushing cheeks look more natural.
But there's some controversy surrounding this ingredient. Talc is a natural mineral that's found in mines. The problem is that where talc is found, asbestos is often found as well. Asbestos is extremely dangerous to human health and, when talc isn't mined to the highest standards, it can become contaminated with asbestos.
Many brands that continue to use talc in their products contest that cosmetic-grade talc is mined to the highest standards and is only taken from selected talc deposits in locations that are certified to be safe. And yet, over the last decade, there have been a number of high profile lawsuits that claim a link between the use of talcum powder products and specific cancers, especially ovarian cancer and mesothelioma.
Despite those lawsuits and links, the amount of evidence demonstrating a link between talc and cancer isn't sufficient enough for the FDA to change their guidelines surrounding the use of talc in products.  And although it has been shown to cause respiratory irritation in some people and mild skin irritation in others, the FDA still contends that talc is "generally recognized as safe" for cosmetic use.
While we surely believe that the FDA would inform us if they believed this ingredient to be harmful to our health, we also like to err on the side of caution when the number of studies performed isn't enough to prove harm or the lack thereof. And so do so many of the companies we've listed above. They've taken it upon themselves to remove something potentially harmful without sacrificing performance, and we commend them.
Looking to learn more about talc-free makeup formulas? Check our guides on talc-free setting powder, talc-free eyeshadow, talc-free foundations, and talc-free bronzer. Alternatively, consider our overview of the best talc-free makeup brands!
TALC-FREE MAKEUP COSTS
In the spirit of honesty, which is at the core of The Youthist ethos, we feel compelled to tell you that talc-free blush and talc-free makeup and skincare products in general, tend to cost a little bit more. Here's why.
Talc is the softest ingredient on earth. As we've already talked about, it's used in all kinds of personal care, skincare, and cosmetic products because it makes them feel silky and soft. It makes for easy application, it doesn't create any caking, and it tends to fill in creases and lines. Talc also has absorption properties that allow it to absorb oil, grease, and moisture.
Talc does all of this and it does it at a very low cost to manufacturers. But there are ingredients that can achieve everything that talc achieves. These are things like silica, kaolin, arrowroot, rice powder, and zinc oxide. While some of these come along with their own issues, they all have a higher safety profile than talc does – and ingredients with higher safety profiles tend to be more expensive.
That additional expense that manufacturers take on when they choose not to formulate with talc, is then passed on to you, the consumer. Meaning that you'll likely always pay a little more for talc-free products.
The question is: what's more important to you? While we truly believe it's worth paying a bit more for products that don't compromise our health, that decision is completely yours to make.
WHEN YOU SHOULD DEFINITELY GO TALC-FREE
If you tend to choose what's easier on the wallet, that's totally okay and you'll get no judgment from us. But, we will say two things.
First, if you have sensitive skin, you should really consider switching to talc-free. Even putting aside the carcinogenic possibilities that come along with talc for a moment, it's important to remember that talc is not good for sensitive skin types. It can cause redness, irritation, rashes, and other reactions. So, what you pay for skincare and makeup to counteract these reactions, you'd be better off putting toward talc-free products in the first place.
Secondly, the greatest risk with talc comes from inhalation. Asbestos has a serious impact on the lungs, so you'll want to avoid inhaling any talc-laden product that may be contaminated. For that reason, we suggest replacing loose powder products like compact powders and finishing powders with talc-free alternatives, at the very least. That or, reduce how often you use them. Asbestos does its damage over time, so the less you use, the better.
A NOTE ABOUT NATURAL & ORGANIC PRODUCTS
Never assume that your natural or organic products are talc-free. There's a misconception out there that natural and organic means clean and safe, and that's simply not true. Talc is the perfect example of that. Because talc is a mineral, it's technically considered natural, right? But that certainly does not make it safe.
To be sure that a product doesn't have talc, natural and organic labels are not enough. You need to look specifically for talc-free or read the ingredients list to ensure it's not on there. It may be listed as talc, talcum powder, cosmetic talc, or magnesium silicate. Alternatively, you can look for brands that test their products for asbestos. As long as testing is being done on individual products to ensure they're not contaminated with asbestos, you can consider them safe.
FINAL THOUGHTS
In a world where consumers are becoming increasingly conscious of their purchases and how they affect not only our health but the health of the planet, talc seems to be on its way out. But in that same world, where technology and innovation rule, leaving one item out doesn't mean compromising on the integrity of the product. All of our best talc-free blush picks deliver everything you'd get from a product that contains this potentially harmful ingredient and, in many cases, give you the added benefits of natural ingredients that restore and rejuvenate your skin.