Talc – it's not just for babies. As the softest mineral known to man, it's been used for centuries in all sorts of applications. That includes your makeup.
Have a look at the ingredient list of your face powders, blushes, bronzers, and eye shadows and chances are you'll find cosmetic-grade talc listed among the various ingredients. That's because, as soft as it is, it makes makeup application easier. It's also known to absorb oil, which prevents makeup from caking.
But with million-dollar lawsuits against Johnson & Johnson, the largest manufacturer of talc-containing baby powder, the safety of talc is up for debate. So just how safe is talc? We're breaking down the controversy and offering up some talc-free makeup solutions if you decide to err on the side of caution.
WHY TALC FREE MAKEUP IS THE WAY TO GO?
The U.S. Food and Drug Administration's official stance on talc is that it's "generally recognized as safe" for use in cosmetics and other applications. Of course, that only refers to cosmetic-grade talc – which should be regulated more closely but unfortunately isn't.
At best, talc is known to cause some unintended side effects if it gets into places that it's not meant to go. If it's swallowed or inhaled it can cause respiratory issues. If it gets into eyes, it can cause irritation and redness. And if it's accidentally applied over wounds, it can cause both inflammation and infection.
At worst, talc has been linked to cancer. Specifically, ovarian cancer in women who use talc-containing products on their gentler parts. Talc products have also been found to contain asbestos, a toxic mineral that's present wherever talc is mined.
And if you're still not sure about switching to a talc-free brand, be sure to check out our in-depth article on talc in makeup.
BEST TALC-FREE MAKEUP BRANDS
This is why we're offering up 14+ talc-free makeup brands if you're ready to make the switch. Bonus Points is that our list contains clean beauty brands that put skin health first.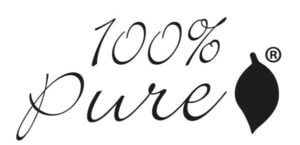 All the beautiful eye shadows, palettes, powder foundations, bronzers, and brow fillers made by 100% Pure are talc-free. But every single talc-free makeup product this brand makes adheres to strict purity standards that ensure you can use them without worry of harsh or toxic ingredients of any kind. Indeed, the brand defines natural as "an ingredient or formula composed of plant, mineral, and/or marine vegetation that undergoes chemical changes due to biological processes such as fermentation, distillation, and cold processing." Even their pigments are sourced from fruit, vegetables, teas, and cocoa to avoid colorants and heavy metal dyes. Besides being 100% Pure, they're also 100% committed to animal welfare, which means everything they create is completely cruelty-free.
Price range: You'll find single eye shadows for as low as $20 and palettes priced at around $55
---
Along with talc, PYT Beauty bans nearly 30 ingredients from their clean cosmetic line. In the place of these potentially harmful and/or toxic fillers, preservatives, and fragrances, they formulate with safe, vegan, animal cruelty-free, and hypoallergenic ingredients that nourish and strengthen the skin. And they're just as committed to the health of the planet as they are to the health of your skin. To that end, they've eliminated the use of mirrors, made many of their products curbside recyclable, reduced secondary packaging, and use PCR, sugarcane-based, and pre-degraded plastic to reduce their plastic footprint wherever possible.
Price range: PYT lip-glosses can be had for as little as $14 but most of PYT's cosmetics, including mascaras, blush compacts, and primers, sit around the $20-range, with the most expensive products being the pallets, which run for about $34.
---
Vapor is where beauty and spirituality meet. They design all their talc free makeup products with clean formulas, using sustainable ingredients and methods, and each and every one is infused with the mystic spirit of Taos, New Mexico, where the brand was birthed. Their products are weightless and airy; capable of capturing the light of any environment and giving you a perfect glow. Vapor's talc-free options include shadows and palettes, bronzers, pressed powders, loose powders, and blush. All of which use mineral pigments to achieve the flawless finish they provide.
Price range: Blush powders are the lowest-priced talc-free item at $26 while a perfecting loose powder sells for $38.
---

RMS stands for Rose-Marie Swift, the name of the founder with over 35 years of experience in the fashion and makeup industry. Over her long and robust career, Rose-Marie saw first hand the damage that can be done by consistent use of synthetic ingredients. That's why she set out to develop a line of makeup products that protect your health and wellbeing at every level. The bronzers, blushes, brow powders, shadows, and "un" powder and translucent lines are free of talc, contain almost 100% organic ingredients, use natural preservatives, and never test on animals.
Price Range: On the lower end of RMS talc-free line is body powder for $16. Single shadows start at $20 and the $38 luminizing powder is towards the most expensive end.
---
Juice Beauty's founder set out to create a makeup (and skincare) brand that approached beauty from a wellness point of view. She believed that replacing toxic PEGs and petroleum derivatives with antioxidant and vitamin-rich organic botanical juice bases would give better, healthier results – and clinical testing with chemists, physicians, and microbiologists proved her right. Today, Juice Beauty offers flawless finishing powder, light-diffusing dust, and blemish clearing powder that's talc-free, organic, and clinically validated. Like all Juice Beauty products, they're also antioxidant-rich, plant-based, vegan, cruelty-free, and sustainable. As an added bonus, the brand provides ongoing support to non-profit organizations such as the Breast Cancer Prevention Partners and EWG.
Price Range: You can pick up any one of Juice Beauty's talc-free powders for anywhere from $25-$30.
---

Jane Iredale was founded with the intention of delivering makeup products that are not only high-performance, but also made with 100% clean, skin-beneficial ingredients. Over two decades later, they've achieved that dream. The brand carries a talc-free version of all the types of makeup that typically use talc, including: mineral foundations, loose mineral powders, blush, highly pigmented shadows, bronzers, and even eyebrow and makeup kits. They've also formulated these (and all of their other products) without fragrances, preservative, fillers, sensitizing or comedogenic ingredients. And as if that wasn't enough to make you believe in this incredible brand, they also do their best to protect the environment by creating reusable packaging and they give back to the community by supporting organizations that help animals, women, and mother earth.
Price Range: Eye shadows sit on the lower end of this brands pricing scale at costs between $20 and $30, while foundations and powders are just over $40.
---

Lily Lolo is the creation of Vikki Khan. She found mineral makeup while traveling and fell in love with its performance, so she set out to create a brand with all that high-performance and none of the potential toxins found in other makeup. The result was this line of high-quality mineral makeup that achieves flawless results without the addition of harsh chemicals, dyes and fillers, parabens, and synthetic perfumes. They carry talc-free bronzers, powder foundations, finishing powders, pressed blush, mineral concealers, shadows and palettes, illuminators, and contour kits. All of which are not only BUAV approved but also have antibacterial properties that improve your skin while making it look incredible.
Price Range: You can find Lily Lolo single shadows for as low as $14 and bronzers and illuminators around the $26 range. The most expensive items in the talc-free line are the eye shadow palettes, modestly priced a $34.
---
HAN Skincare Cosmetics is a skincare brand that hits all the right notes. They formulate with butters, oils, and well-researched anti-aging antioxidants. They add colors and tone to their products with plant and vegetable pigments and they use only natural minerals that are non-toxic. Plus, they work closely with Compass Family Services in San Francisco, a group that addresses homelessness, as well as Breast Cancer Prevention Partners, who work to have legislation updated to reflect the many toxins found in most of our skincare and cosmetics. In terms of talc-free makeup, they offer bronzer, blush, and eye shadow in a range of shades.
Price Range: Among the most affordable in our talc-free makeup brand review, bronzers and blushes can be found for $15 while single shadows are priced at $16.
---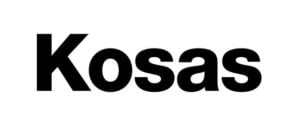 There's no reason why your makeup shouldn't double as skincare. There's plenty of room in any formula for ingredients that hydrate, smooth, brighten, and plump – and that's the motto behind Kosas. Founded in 2015, this makeup is easy to use and packed with clean treatment ingredients. How can you be sure? Because they ban over 2,700 ingredients from their formulas and adhere to Sephora and Credo clean standards. They're also completely cruelty-free and leaping bunny certified. Check out their talc-free products, including: baked setting and smoothing powder, moisturizing baked bronzer, and blush duos.
Price Range: The entire talc-free product line is priced at a very fair $34.
---

Individuals with sensitive skin know how hard it can be to find products that don't cause redness, inflammation, breakouts, and dryness. But Tower 28 was designed specifically for people with those problems. Rigorously dermatologist and allergy tested, their extensive blacklist isn't just compliant with EU regulations on cosmetics, California Prop 65, and Credo Beauty Standards, it also contains any potentially sensitizing ingredients. Their illuminating bronzers is talc-free and free of fillers, fragrances, and animal byproducts (aka vegan-friendly).
Price Range: The illuminating bronzer can be yours for just $20.
---
The founder of Sappho, JoAnn Fowler, worked as a makeup artist since 1989. Meaning, she knows a little something about what works and what doesn't, and she designed her talc-free makeup line with that experience in mind. Now, she's the proud owner of a brand with formulations that go above and beyond the EU's standards for safer cosmetics with organic, vegan, cruelty-free, ECOCERT ingredients and a deep commitment to sustainability. In fact, all their products are produced and formulated in Canada in a zero-carbon footprint facility. Setting powder, blush, shimmers, and shadows make up their talc-free offerings.
Price Range: Talc-free makeup from Sappho ranges from $25 setting powder to $32 shimmer.
---

ILIA may be known for their beautiful packaging, but it's their formulas that got us interested. They're among the few beauty brands that recognize that active botanicals simply aren't enough – you need ingredients that protect those botanicals and allow them to do their job. That's why all of their formulas contain ingredients that shield their actives from environmental stressors. And, getting back to that beautiful packaging, they make efforts to only use sustainable packaging like recycled aluminum, glass, and responsibly sourced paper – and they're the only brand on this list that uses TerraCycle's Zero Waste Box platform. Try their talc-free finishing powder, bronzing powder, translucent powder, highlighting powder, and shadows.
Price Range: At the lower end of the price range is the soft focus finishing powder for $34 and on the higher end is their eyeshadow palettes for $38.
---
Rituel de Fille is a cosmetic line that oozes ceremony, sacredness, and magic. From the names they give their pigments to the product packaging and the time they take to learn the ins and outs of each natural ingredient, the creators of this line are more like potion-makers than makeup gurus. And in their potions, they use the fewest possible ingredients, avoiding fillers and anything extraneous, they select each pigment, oil, and wax for a specific purpose, and they obsessively develop all of their formulas in-house. Without compromising pigment or impact, everything they produce is free of parabens, PEGs, phthalates, synthetic dyes, synthetic fragrances, carbon black, plastic-based glitters, and of course, talc. They also take great care in sourcing and are Leaping Bunny certified cruelty-free.
Price Range: Nearly all of Rituel de Fille's cosmetic line is available for less than $40, including their lip products, highlighters, creme pigments, and eye makeup. The most pricey item they carry is their $68 priming facial elixir – which is just as much skincare as cosmetic.
---
In terms of clean beauty, Athr is one brand leading the pack. In keeping with their #goodvibesonly ingredient code that bans over 2,700 ingredients, they are committed to using organic, fair-trade, non-GMO skin beneficial ingredients wherever possible (and they're vegan and cruelty-free, too). As if caring about your skin health wasn't enough, they're also firmly committed to sustainability, which translates to stringent environmental practices at every step of production and packaging. And, on top of all of that, they're one of the only brands out there infusing crystals into their formulations – for added shimmer and glow as well as a multitude of potential wellness benefits.
Price Range: Starting at $20, Athr's palettes are a steal. On the higher end of their price line, you'll find luxurious oils for under $40 and larger palettes for less than $50.
Looking for a specific kind of makeup? Make sure to check out our in-depth rundowns on the best talc-free eyeshadow, talc-free setting powders, talc-free blush, talc-free foundation and talc-free bronzers.
HOW TO IDENTIFY TALC IN MAKEUP
In our cosmetics, skincare, and other personal care products, talc is more common than you might think. In fact, it's one of the most commonly used ingredients in these items because of its ability to soften, absorb moisture, improve consistency, and provide anti-caking qualities. That's why you'll find it in eyeshadow, bronzer, blush, foundation, and lipstick as well as in deodorants, baby powders, and even in medications and supplements. If you're looking to avoid talc, you'll need to check all of these items.
To identify whether your products contain talc, you'll have to have a look at the ingredient list. It's typically listed as "cosmetic-grade talc" but there are other names for it, too. Look out for anything containing talc, talcum, talcum powder, or magnesium silicate. Some manufacturers, knowing there's a bit of a movement against talc in personal products, have begun using the latter on their ingredients list so it's not so obvious that it contains talc.
But to be 100% sure your product doesn't contain talc, look for items that have a talc-free label. Many manufacturers will openly tout the quality of their products so they will be easy to find. You might also check on the manufacturer's websites or give them a call and simply ask.
And, on a side note, don't be fooled into thinking that all products labeled "natural" are good for you and don't contain any potentially harmful ingredients. There is a lack of regulation around using the word "natural" on makeup – or any – products. On top of that, talc technically is natural, but that doesn't make it beneficial to your skin or your health.
FINAL THOUGHTS
While the FDA considers cosmetic-grade talc safe for use, its better to be safe than sorry. If clean makeup is your goal, then looking for the best talc-free makeup brands might be a priority. Above are some of our favorite talc-free makeup brands (that are also under the umbrella of clean beauty) that we selected based on quality and research. If none of these talc-free makeup brands meet your needs be sure to check the labels of other brands or even call manufacturers to ask them about what they allow into their formulas.