Your skin is the largest organ on your body and it plays a hugely important role in your overall health – that is, it acts as the barrier protecting the inside of your body from the things outside of it. But in order for your skin to play that essential role, it requires nourishment.
Properly nourishing your skin is not only vital to the functioning of this critical organ, it's also a big part of keeping your skin vibrant and youthful. Feeding your skin the right nutrients can reduce everything from dark spots and redness to wrinkles, dryness, and rough patches.
But how do you ensure your skin is getting what it needs? The answer lays in knowing the best vitamins for skin.
Vitamins for Skin: The Best Delivery System
There are quite a few ways to deliver nourishment to the skin, including supplementation, a healthy diet, and, of course, skincare.
In the busy lives we lead, supplements are an excellent way to give your skin the nutrients it needs without having to follow a strict diet. Beauty and anti-aging supplements, particularly, contain a cocktail of vitamins and minerals that can improve all sorts of issues, from skin elasticity to age spots and scarring.
However, your body absorbs nutrients better from the foods you eat than it does from a pill. Indeed, "you are what you eat" is more than just an old adage – your diet has a major influence on your skin health. Fruits, vegetables, and healthy fats all contain vitamins, minerals, and antioxidants that keep your skin hydrated, strong, and youthful.
Skincare is another incredibly effective way to deliver vitamins to your skin and combat the visible signs of aging. In fact, research shows that vitamins A, B, C & E are all very effective at targeting hyperpigmentation, loss of elasticity, fine line and wrinkles, hydration, and additional skin concerns when applied topically. These topical vitamins work by allowing the nutrients to flow directly into the bloodstream, and they're often paired with complementary skin-nourishing ingredients when purchased in serums, creams, and gels.
VITAMIN B FOR SKIN
Vitamin B is essential for the epidermis, the skin's outer layer. In particular, it helps the epidermis retain moisture, and this in turn results in a reduction of fine lines. There are multiple forms of Vitamin B, but we're going to focus on those that lead to improvements in the skin when applied topically. The key players are  Vitamin B3 (commonly known as Niacinamide, Nicotinamide, or Nicotinic Acid) and  Vitamin B5 (which usually goes by Panthenol and Pantothenic Acid).
VITAMIN B3 (NIACINAMIDE, NICOTINAMIDE & NICOTINIC ACID)
Vitamin B3 is a cell-communicating ingredient. That means it helps skin cells communicate in a way that allows them to function properly and at their best. By doing so, B3 helps diminish fine lines and wrinkles while improving the skin's elasticity. This vitamin, like all B vitamins, is also an antioxidant. It fights free-radical damage and evens skin tone and texture.
VITAMIN B SKINCARE RECOMMENDATIONS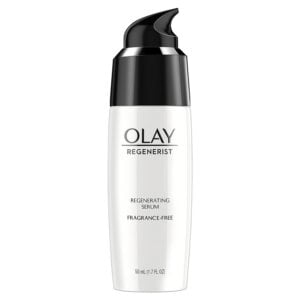 Olay Regenerist Regenerating Serum $19.29
Although cost-effective Okay's Regenerating Serum still contains multiple skin-beneficial ingredients inclusive of Niacinamide and the rejuvenating peptide Matrixyl. The fragrance-free formula also has the healing Vitamin E as well as Antioxidants like Green Tea Leaf Extract and Comfrey Root to combat free radical damage.
---
EltaMD AM Therapy Moisturizer $32.50
For those of us who like to separate our daytime moisturizer from our sunscreen, this lightweight cream formula leaves skin hydrated without being greasy. Besides a high level of Niacinamide, other key ingredients include Piptadenia Colubrina Peel Extract which is known to increase moisture retention, as well as Vitamin C to brighten and finally Hyaluronic Acid to help plump skin up.
---
PCA Skin Hydrating Serum  $75
Through a combination of antioxidants like Niacinamide Vitamin B3  and Panthenol (Vitamin B5) with moisture boosting ingredients like Hyaluronic Acid as well as the softening Wheat Germ Extract, this serum helps repair the skin. The light-weight formula is made without parabens and is also free of irritants like synthetic dyes and fragrances.
Skin Medica Lytera 2.0 Pigment Correcting Serum $154
Addressing stubborn discoloration this powerful serum will help even out skin tone while targeting other signs of aging.  Besides Niacinamide, other key ingredients are the pigment balancing, Tranexamic Acid, and Phenylethyl Resorcinol.  Also be on the lookout for, Peptides, plant extracts, and Phytic Acid to help support the restorative effort.
---
Paula's Choice Resist 10% Niacinamide Booster $42
Although this easy to absorb serum's marketing focuses on the pore refining element of Niacinamide, it will also help with fine lines and wrinkles, as well as even out skin discolorations. In addition to a high concentration of Niacinamide (10%), the fragrance-free formula also has other antioxidants including Vitamin C in the form of Ascorbyl Glucoside, Licorice Extract to help brighten, and Carnosine and Genistein to sooth. Other key benefits include that it is made without silicones, is water-based and leave skin soft without any greasy residue.
---
CeraVe PM Facial Moisturizing Lotion $10.49
This fragrance-free lotion is seemingly lightweight but it still manages to provide a high level of moisture.  Besides Niacinamide, other notable ingredients include Ceramides that help the skin's barrier function well, and Triglycerides, which is an emollient that helps to hydrate and replenish skin.
Discover more about how Niacinamide helps the skin through our in-depth guide.
VITAMIN B5 (PANTHENOL & PANTOTHENIC ACID)
Vitamin B5 helps to draw moisture from the atmosphere, binding to water molecules and maintaining skin hydration. When applied to the skin, Vitamin B5 can offer relief from irritation and reduce redness. On top of that, this vitamin can help to repair the skin's natural barrier, acting as a shield against the elements while nourishing the epidermis.
PRODUCT RECOMMENDATIONS
Cosmetic Skin Solutions Hydra B5 Gel 29.95
Sometimes simple really is better, such as in the case of Cosmetic Skin Solutions Vitamin B5 Serum. Although the formula is made up of only 4 ingredients, it manages to be effective in both hydrating and repairing skin. Of these ingredients, Pantothenic acid (Vitamin B5) and Hyaluronic Acid act as key anti-aging superstars by binding to water (the first ingredient in the serum) leaving skin plumped and dewy. The simplicity of the formula works particularly well for those of you who use multiple products at the same time. In fact, we'd recommend combining this serum with an effective Vitamin C serum as Vitamin B5  is known to boost the efficacy of Vitamin C.
---
Cellex-C Hydra 5 B-Complex Serum $75
This popular Vitamin B5 serum has a gel texture, is oil-free and targets concerns like loss of firmness as well as fine lines and wrinkles. The star ingredient Vitamin B5 (Pantothenic Acid) is combined with Hyaluronic Acid increasing the skin's radiance and hydration levels.
---
Drunk Elephant B-Hydra Intense Hydration Gel $52
Drunk Elephant's refreshing water-based moisturizer is an anti-aging delight. The fragrance-free formula doesn't leave skin feeling greasy,  instead of leaving skin looking smooth and hydrated (although it may not be rich enough for dry to very dry skin). Plant extracts including Apple, Bearberry, Pineapple, and Watermelon provide antioxidant benefits while Panthenol and Sodium Hyaluronate – (the salt form of Hyaluronic Acid) – helps to repair and hydrate skin.
---
SkinCeuticals Hydrating B5 Gel $82
SkinCeuticals Vitamin B5 Serum is another cult favorite known for its hydrating properties whose formula accompanies Hyaluronic Acid with its key ingredient. Through regular usage expect a reduction in the skin's dehydration as well as fine lines.
---
Glo Beauty Daily Hydration Serum $61
Besides the key ingredient of Vitamin B5, this serum includes Hyaluronic Acid and the intriguing Pentavitin (Saccharide Isomerate) boosting the long-lasting hydration capabilities. The formula is fast absorbing and leaves skin feeling refreshed.
---
Paula's Choice Hyaluronic Booster $46
Combining 2 forms of the same ingredient – Sodium Hyaluronate and Hyaluronic Acid – maximizes the moisture boosting properties of this serum. The lightweight formula is fragrance-free, making it great for sensitive skin and also comes packaged in an opaque bottle to protect the ingredients. Besides Panthenol (Vitamin B5), other key hydrating ingredients include Ceramides and Phytosphingosine to help the skin heal and regenerate.
WHAT VITAMIN C DOES FOR YOUR SKIN
Topical Vitamin C is a darling of the anti-aging world. Studies have shown that using Vitamin C regularly has multiple benefits. These benefits include calming inflammation and irritation as well as boosting collagen synthesis. Vitamin C also helps even out skin tone by controlling melanin production, which means you can say "bye-bye" to pesky brown spots, acne marks, and sun-damaged skin. This Vitamin also plays a strong supportive role in protecting against UV rays, although it should be considered to be more of a booster than a replacement for sunscreen.
Certain forms of Vitamin C, especially one of the more commonly used types, L-Ascorbic acid, tend to oxidize quickly when exposed to air and light. For this reason, it's a good idea to store Vitamin-C products in a cool and dark place. Look for products packaged in ways that limit air and light exposure (i.e. in dark glass). While oxidized Vitamin C isn't dangerous for your skin, it does stop working. Another thing to note about L-Ascorbic acid is that it is only stable in formulas that have a pH below 3.5.
Check out our article on how to make your own easy Vitamin C serum to learn more about the most effective forms of Vitamin C for anti-aging.
VITAMIN E: GOOD FOR YOUR SKIN
Vitamin E is best known for its role as an antioxidant, protecting the skin cells from damage from environmental aggressors and free radical damage. But it's also naturally found in our sebum and, in this role, it stops the skin from losing moisture and even contributes to softer skin. And while more research has to be done, it's believed that vitamin E can also reduce sun damage due to its ability to absorb UVB rays. This reduces swelling, reddening, and thickening as a result of sun exposure.
There are 8 basic types of Vitamin E (alpha-tocopherol, beta-tocopherol, gamma-tocopherol, delta-tocopherol, alpha-tocotrienol, beta-tocotrienol, gamma tocotrienol, and delta-tocotrienol). Vitamin E products labeled with "d" are naturally derived. When the product contains synthetic vitamin E, it's labeled as "dl" and sometimes as "all-rac". Generally, research finds that the body absorbs naturally derived alpha-tocopherol most effectively.
Of these multiple forms of Vitamin E, which are the best for your skin? The truth is, there is evidence supporting different forms of Vitamin E for different roles. As such, experts say that a combination of alpha-tocopherol and mixed tocopherol and tocotrienols reap the most benefits when applied topically.
Now before you go dousing yourself in Vitamin E oil, we recommend a daily preventative anti-aging skin care routine, incorporating this nourishing DIY home-made cleansing oil.
VITAMIN C & E SKINCARE RECOMMENDATIONS
Not all vitamins work well together but vitamins C and E are not those. Combining these vitamins is a powerful antioxidant mix for fighting free radical damage. In addition, vitamin c regenerates oxidized vitamin E, making the cosmeceutical formulation a synergistic one. That's especially true in their ability to fight UV damage together.
With all that said, there are some things to keep in mind when working with vitamin C and E products. Firstly, store-bought formulas should be used within the first 3 months of opening. Second, and most important, because they contain high percentages of Vitamin C, these serums may sensitize skin. You should therefore take some time to work your way up to a daily application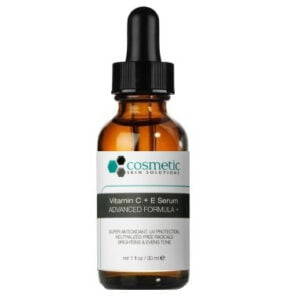 Cosmetic Skin Solution Vitamin C+E Serum $39.50
We're not going to lie, the Cosmetic Skin Solutions serum is our top choice, let alone an Amazon favorite. The formula combines a powerful mix of 15% Ascorbic Acid (Vitamin C), 1% Alpha Tocopherol (Vitamin E) and 0.5% Ferulic Acid.
---
100% Pure Vitamin C Serum $40
100% Pure organic serum combines Vitamin C ( in the form of Magnesium Phosphate) with skin-beneficial ingredients including the free radical fighting Grape Seed Extract and nourishing plant oils from the likes of Broccoli Seed and Evening Prime Rose. The formula is not only cruelty-free but also made without fillers that dilute the active ingredient's potency.
---
Skinceuticals C E Ferulic Combination Antioxidant Treatment $165
Often touted as the gold standard within the category is as good as it is pricey. Containing 15% Ascorbic Acid (Vitamin C), 1% Alpha Tocopherol (Vitamin E) and 0.5% Ferulic acid, the strength of the formula combined with the effective pH range of 2.5-3.0 makes a potent ally in the fight against visible aging. In fact, SkinCeuticals has so much faith in the rejuvenating abilities of its serum that it had the formula patented.
---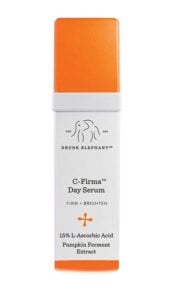 Drunk Elephant C-Firma Day Serum $80
Going well beyond the usual anti-aging formula, Drunk Elephant's Serum combines Vitamin C (15%) and E as well as a Ferulic acid with a number of other advanced ingredients. Pumpkin and Licorice Root extract helps brighten and even skin tone while green tea not only has anti-inflammatory benefits but also prevent collagen breakdown. Other notable ingredients include Hyaluronic Acid that helps keep skin plumped as well as Marula Oil to seal in moisture. Besides the strength of the formula – the pump dispensing opaque packaging does a great job of protecting the active ingredients effectiveness from the dangers of exposure to light and air.
---
Paula's Choice Super Antioxidant Concentrate Serum $38
Paula's Choice popular Vitamin C, E and Ferulic Acid serum is chock full of beneficial ingredients to provide skin with the maximum rejuvenating benefits. The formula includes plant extracts from the likes of Bearberry Leaf and Tumeric to fight inflammation with powerful free-radical fighting antioxidants such as Superoxide Dismutase as well as a peptide (Palmitoyl Tripeptide-5) to improve the way the skin functions.
---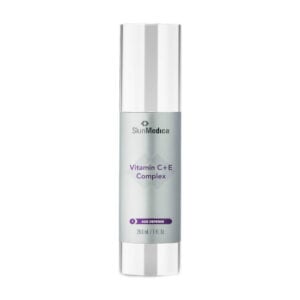 Skin Medica  
Vitamin C+E Complex Age Defense
 $102
Fragrance-free and skin enhancing, this antioxidant based serum combines 2 forms of Vitamin C and E to provide long-lasting reparative support for free radical damage. The formula comes housed in an opaque pump based dispenser that protects the ingredients from air and light degradation.
VITAMIN A BENEFITS FOR SKIN
Topical Vitamin A in the form of retinoic acid, or Retin-A, is one of the favorite anti-aging ingredients in our skincare arsenal. It's also one of the most effective.
The multitasking abilities of this miracle worker are parallel to none. It's capable of unclogging pores, combating fine lines and wrinkles, and refining skin tone. There has been a lot of research supporting that Retin-A improves cell regeneration as well helps to repair prior skin damage.,
Note that a little bit goes a long way with Retin-A. Generally, a pea-sized amount for the whole face will suffice. Also, it's important to use this product at night because light kills its effectiveness. It can also make the skin photosensitive, meaning you need to make sure to use sun protection in the day as your skin will be a lot more sensitive to sunlight.
But the results are well worth it. Learn more from our in-depth overview of proper Retin-A usage, side effects and how it works.
Some people prefer an anti-aging solution that is suitable for day use while others may find retinoic acid too harsh.  For those of you interested in a gentler form of Vitamin A that still provides anti-aging benefits but is more stable when exposed to the sun, there is retinol.  If you're interested in exploring more about Retinol's anti-aging benefits check out our guide.
VITAMIN A SKINCARE RECOMMENDATIONS
Olay Pro-X Deep Wrinkle Treatment $27
Olay Pro-X's treatment is not only affordable but also effective as it combines a number of skin-beneficial ingredients inclusive of Niacinamide (Vitamin B3), Vitamin E, Peptides as well as Retinol.  The formula's air and light-sensitive ingredients stay active thanks to protection by the opaque tube packaging.
---
First Aid Beauty Retinol Serum $58
With a .25% Retinol concentration, this lightweight and fragrance-free serum comes in a pump-style container that protects its ingredients from air and light degradation.  A good option for those starting out with Retinoids who are looking to diminish the early signs of aging.  Packed with skin-beneficial ingredients like antioxidants (Vitamin C & E) and skin-soothing ones (Colloidal Oatmeal &Ceramides), the formula will also hydrate as it nourishes.
---
Skin Medica Retinol Complex 1.0 ($93)
Improve your skin's texture with this lotion formulated for nighttime use, and contains Niacinamide (Vitamin B3) and Retinol to help eliminate fine lines and wrinkles while also treating discoloration. Other notable ingredients include Vitamin E and Squalene to heal skin and retain moisture. For those of you who may be just starting your journey with Retinol, it might be a good idea to try the  0.25% ($62) and 0.5% variants ($78).
---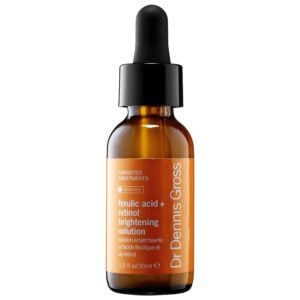 Dr Dennis Gross Ferulic Acid & Retinol Serum $88
This is a powerhouse serum that helps to fight multiple signs of aging. Key ingredients include Ferulic Acid to help reverse environmental damage, Retinol to combat wrinkles, multiple brightening ingredients like Arbutin as well as several plant extracts from the likes of Licorice Root, and Mulberry leaf. This formula is packaged in an amber bottle in order to protect active ingredients and maximize effectiveness.
---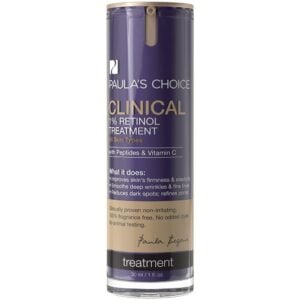 Paula's Choice 1%  Clinical Retinol Treatment  $53.50
Paula's Choice formula is made from the intriguing mix of Hyaluronic Acid, Peptides a high dose (1%) of Retinol as well as Vitamin C and E  to target multiple signs of aging. Other notable ingredients include the Oat, Burdock and Licorice extracts in this lotion that not only boost hydration, soothe the skin but also minimize irritation. 
---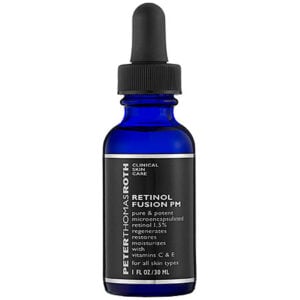 Peter Thomas Roth Retinol Fusion PM $65
Having 1.5% Retinol, the moisturizing benefits of Squalene to target dryness, and the antioxidant properties of Vitamin C and E, this powerful fragrance-free serum maximizes skin regeneration. Careful though -1.5% Retinol is quite strong and it may take some time to work up to daily usage.
---

Jan Marini Skin Research Age Intervention Retinol Plus  $85
This award-winning cream lives up to its hype.  Notable ingredients like Retinol, Peptides, and antioxidants like Green Tea Extract work to reduce the visible signs of aging.  This formula not only hydrates but also reduces the effects of sun damage and has been clinically-tested to improve overall skin smoothness, texture, as well as luminosity. 
---
Skinceuticals Retinol 1 Maximum Strength Refining Night Cream $76

SkinCeuticals uses a well-balanced formula to ensure maximum efficacy while minimizing irritation with this potent, 1% retinol cream. Combined with plant extracts from Milk Thistle as well as Rose Hips, the moisturizer boosts cell regeneration and collagen production all while fighting against advanced signs of aging.  If the 1% form is too strong for you be sure to check out the popular 0.5% ($64) variant.
---
Replenix Retinol Plus Smoothing Serum 10X ($84)
The powerful Retinol based formula also includes Green Tea extract and  Hyulorunoic Acid to target signs of aging inclusive of free radical damage, hyperpigmentation, and wrinkles.   If you think your skin won't be able to tolerate such a high amount of Retinol, the popular serum also comes in 5X ($81), 3X ($74)  as well as the most gentle, 2X ($65) variations.
---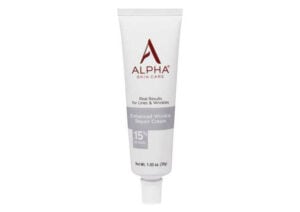 Alpha Skin care Enhanced Wrinkle Repair Cream $13.74
Alpha Skin Care fragrance-free cream has a cult following due to the affordable nature of the formula that includes skin-beneficial ingredients like Retinol, Vitamin C, and Vitamin E.  Other key product benefits include that the treatment is gentle enough for sensitive skin and is housed in opaque tube packaging that minimizes exposure to air and light and therefore minimizes degradation.
Curious? Read our article to learn more about how retinol benefits skin.
FURTHER READING
Explore our in-depth guides on anti-aging creams or serums to target specific aging concerns if you're looking to learn more.
If you're interested in learning more about the most important ingredients including minerals, vitamins & plant extracts you should be taking check out our guide to the most effective anti-aging supplements.
FINAL THOUGHTS
Keep in mind that using a combination of well-formulated skin care products along with effective rejuvenating treatments will provide the best results. The most important takeaway here is that balance is key and the goal should be about feeling good in your skin, not looking perfect. Always remember to do your research and experiment to find the best skincare regime that works well for you.